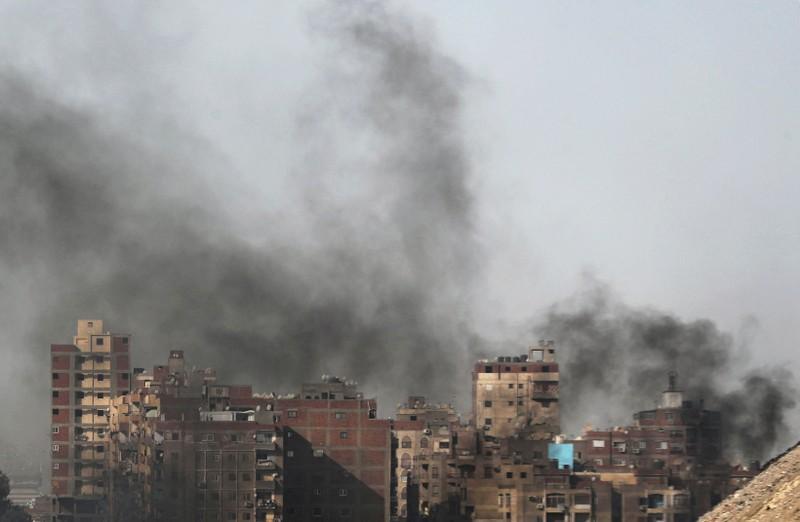 Egypt's Environment Minister Yasmine Fouad has announced a recent improvement in air quality and a decrease in pollution rates monitored by the Ministry in different areas nationwide, which she says is due to the recent wave of heavy rainfall.
The country was hit with a severe wave of unstable weather conditions from March 12 to 14, including thunderstorms and heavy rains that caused flash flooding in some areas and resulted in 21 deaths.
During this period, the Environment Ministry observed an improvement in air quality starting Wednesday, March 11 in northern areas of the country and the Governorates of northern Upper Egypt, a result of the heavy rainfall, Fouad said on Wednesday.
However, in the central and southern governorates of Upper Egypt, the air quality index was negatively impacted by active winds that stirred up dust and sands, especially in open areas.
The concentration of particulate matter (particle pollution) in the air was low in the majority of monitoring stations.
The indicators of ambient air quality nationwide on Thursday, March 12 recorded a decrease in the concentration of particulate matter with a diameter of less than 10 micrometers, or PM10. 
Concentrations of particulate matter in the air also decreased in the Delta and Canal cities by 42.7 percent.
On March 13, particle pollution went down in Greater Cairo by 71.3 percent and in the Delta and Suez Canal cities by 67.3 percent, she said.
Cairo, a city of upwards of 20 million people, was ranked as the second most polluted city in the world by the World Health Organization in 2018. A more recent report from Eco Experts lists Cairo as the most polluted city in the world – above New Delhi and Beijing.
On average, residents of Cairo breathe in air suffused with 11.7 times the World Health Organization's recommended safe level of PM2.5, or particulate matter that is 2.5 micrometers in diameter or less, considered to be the most dangerous type of pollutant, according to a report from Bloomberg.
Image: Smoke coming from burning rubbish rises near buildings in Cairo, Egypt, on October 30, 2018 (REUTERS/Mohamed Abd El Ghany)