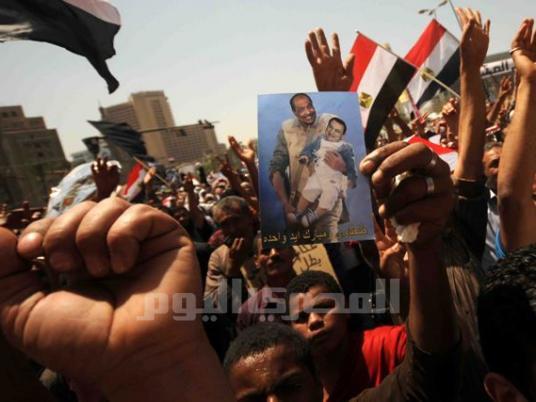 Revolutionary youth movements announced Wednesday that they would rally in Tahrir Square Thursday to send a warning to the ruling military council not to interfere with election results on behalf of former regime candidates.
Groups planning to participate include the Free Front for Peaceful Change, the Second Egyptian Revolution Coalition, Alliance of Egyptian Revolutionaries and Revolutionaries without Affiliation.
In a joint statement, the movements pledged to remain in the square until first-round results are announced, as a means of pressuring the Supreme Council of the Armed Forces to maintain a transparent election with no manipulation.
Free Front for Peaceful Change media coordinator Mohamed Attiya said if the election is rigged or a Mubarak regime figure reaches the runoff vote, the groups would stage an open-ended sit-in in the square.
Amr Abdel Hady, one of the participants who had called for the rally, said he would join protesters in Tahrir as an "alarm" to prevent any kind of fraud. He went on to say: "We may celebrate if two revolutionary candidates reach the second round, or stage a new sit-in if a Mubarak regime figure wins."
Tahrir was calm on Wednesday, with a few tents belonging to protesters from previous sit-ins remaining in the center of the roundabout. Nearby Mohamed Mahmoud and Sheikh Rehan streets, the scenes of bloody clashes in past months, were quiet.
The owners and employees of travel agencies near the square expressed their satisfaction that the presidential election is taking place.
Mahmoud Reda, travel agency employee, said: "We hope the election will be the end of a year and a half of concern, anxiety and work suspension."
Accountant Mohamed al-Sayed added: "We are happy and anxious at the same time, and hope that the election passes calmly and [will] be the start of a new era."
Edited translation from Al-Masry Al-Youm