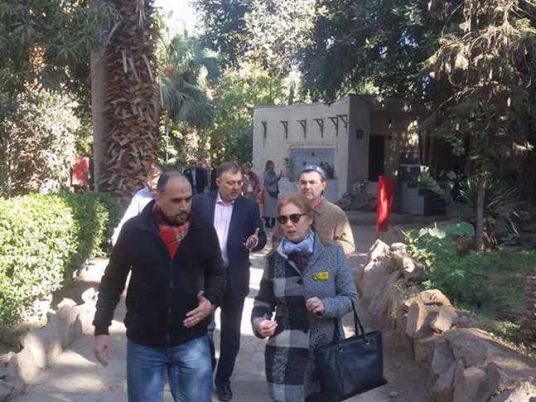 A high-level Russian delegation visited on Tuesday evening Prince Mohamed Ali's Palace in Manial, accompanied by the grandson of King Farouk.
The Director General of the Museum of the palace, Walaa Eddin Badawy, said in a press statement on Wednesday that the delegation was composed of 13 high-level Russian figures, accompanied by Shamel, son of princess Fadia the daughter of King Farouk.
Badawy said Fadia married in London on December 3, 1963, a former Russian noble named Pierre Said Orlov and they had two sons including Shamel. Fadia died in Switzerland and was buried in Cairo in Mohamed Ali's family tombs.
Shamel currently serves as the head of the Russian-Egyptian Business Council, said Badawy, pointing out that despite the fact that he lives abroad, he still maintains an Egyptian spirit to the bone, which appeared in his admiration for the palace and its beauty.