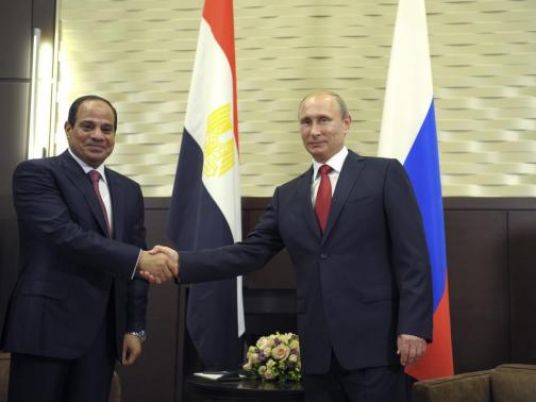 Trade and Industry Minister Mounir Fakhry Abdel Nour said Russian Industry Minister Denis Manturov is arriving next week with a delegation of 100 companies to discuss investments in Egypt.
Abdel Nour also said a Russian committee will examine Egyptian agricultural products before they are shipped to the Russian market, similar to the procedures of the Russian wheat exports to Egypt.
"This will boost the export of fruits and vegetables to the Russian market," he said.
This came in a meeting with the Russian ambassador to prepare for the visit of the Russian delegation.
Abdel Nour said the delegation is scheduled to participate in the Russian-Egyptian Business Forum, where two agreements will be signed for export risk guarantees between the Egyptian Exports and Imports Authority and the Russian Customs Authority.