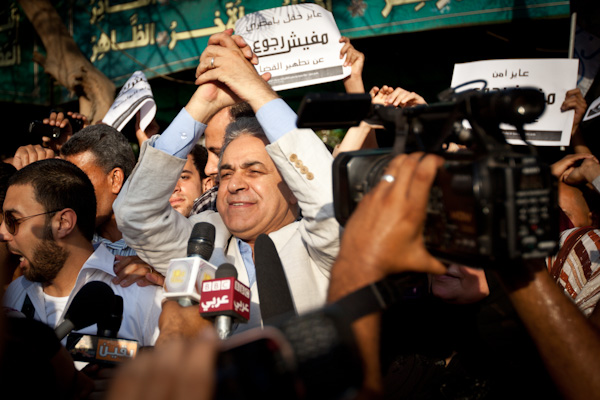 Karama Party head Hamdeen Sabbahi said Saturday that the party may form an alliance with entities such as the Constitution Party, the Egyptian Social Democratic Party and the Democratic Alliance to confront military or religious groups' monopoly of power.
During his first meeting with the Karama Party leadership after the presidential elections, the former presidential candidate said the so-called Third Current will be a group with development, economic and social tools, with a popular base so it can participate in local council, parliamentary and presidential elections.
He added that the movement he is currently establishing is not a political party and that he is proud to belong to Karama Party, which he established.
He said the big challenge will be to unite apolitical Egyptians to achieve the 25 January revolution's demands. "We want a society that loves religion and the military, but refuses control by the military council or religious parties," he said.
Secular parties fear the growing influence of Islamist parties established in the aftermath of the January uprising. They also fear attempts by religious groups and the military council to control the writing of the new constitution. They believe such influences could harm freedoms and democracy.
In late June, the campaigns of former presidential candidates Sabbahi, Amr Moussa and Khaled Ali, as well as other civil forces, announced a plan to establish the Third Current to help preserve the civil state.
Edited translation from MENA