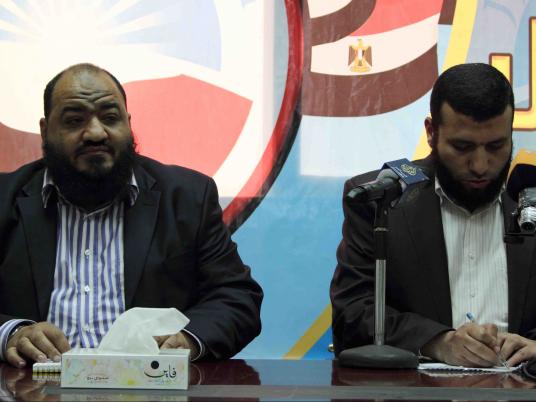 The Salafi Dawah board expressed support Saturday for the supreme authority of the Salafi Nour Party's decision to withdraw confidence in embattled party president Emad Abdel Ghafour.
In a statement published on the Nour Party's website, the Salafi Dawah board thanked Abdel Ghafour for his efforts and for cooperating with the Dawah board during his presidency of the party.
The party also congratulated Mostafa Khalifa, whom had originally been named to succeed Abdel Ghafour.
An internal crisis erupted inside the Nour Party, the biggest Salafi party in Egypt, after Abdel Ghafour insisted on postponing elections for the party's offices in the governorates until after the membership committee was reformed. The party's supreme authority, meanwhile, insisted on conducting the elections and decided to withdraw confidence in Abdel Ghafour.
Following the move, Abdel Ghafour formed his own supreme authority, which decided to stop the elections and renewed confidence in him on Thursday. Members of Ghafour's rival supreme authority also referred party members responsible for the no-confidence motion for investigations.
On its website, the party said Sunday that it hopes the elections will produce competent officials who will be able uphold the party's political vision.