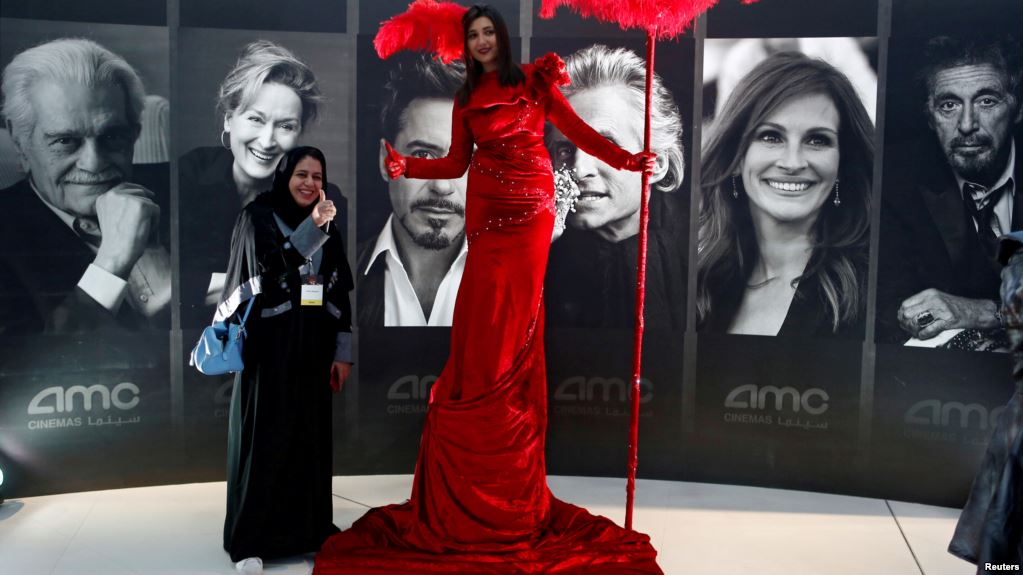 In an unprecedented movie, Saudi Arabia will participate in Cannes Film Festival 2018 during its 71th edition on May 8 as part of the country's plan to develop its cinema industry, Al-Ahram website reports on Tuesday.
On its official Twitter account, Embassy of the Kingdom of Saudi Kingdom in Egypt stated that the Saudi Film Council affiliated to the General Authority for Culture will set up pavilion during the festival, displaying 9 of the most important Saudi movie productions, as well as introducing various activities.
The council aims to present the kingdom's movie production capabilities and filming locations, as well as enabling the movie producers of the country to build networks with international filmmakers, the statement added.
Saudi Arabia's first cinema in nearly 35 years was open by US movie theater giant America Multi Cinema (AMC) Entertainment in Riyadh on April 18.
AMC is expected to open 30 to 40 cinemas in 15 cities over the next five years.
Crown Prince Mohammed bin Salman is on a modernization and liberalization drive, seeking to open up the country of 30 million people and create a new image promoting "moderate Islam."