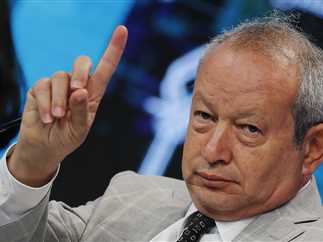 With the start of the new year, Forbes magazine published the list of the 20 richest African businessmen of 2019, which included two Egyptians from the families of Sawiris and Mansour.
Nigerian Aliko Dangote ranked first, although he lost $2 billion compared to last year, on the list with a net fortune of $10.3 billion.
Egyptian businessman Nasif Sawiris ranked fourth with a fortune of $6.3 billion. Naguib Sawiris ranked seventh on the list with $2.9 billion.
From the Mansour family, Mohamed Mansour, Yasin Mansour, and Yousuf Mansour were on the 2019 list.
Businessman Mohamed Mansour came in eighth with a fortune of $2.3 billion. His brothers Yassin Mansour ranked 17th with $1.5 billion and Yousuf Mansour 18th with $1.2 billion.
The Forbes 2019 report revealed that Nigeria included four businessmen on the list, while Morocco included two, and one billionaire each from Algeria, Angola, Tanzania and Zimbabwe.
Edited translation from Al-Masry Al-Youm