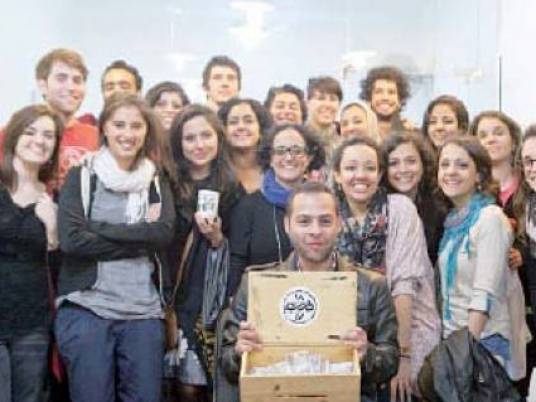 The Sawy culturewheel has four events lined up for Monday, including two seminars and two concerts, one of whom is Palestinian-Egyptian singer Laith Abu Joda.
Abu Joda will perform traditional Arab songs like Gana al-Hawa and Haret al-Saayin in his concert at the River Hall of the Sawy Culture Wheel in Zamalek from 7 pm to 9 pm.
David Camacho Colón, a Puerto Rican backpacker, will hold a seminar at 4 pm in the Word Hall to talk about his experiences on traveling around the world with a limited budget. Colón has visited almost 50 countries since he left a successful career of strategy consulting to pursue his passion of traveling.
"Throughout the talk, I will be sharing with you as many travel stories as I can, making you laugh and cry (up to you!)," Colón says in the announcement of his event. "What's important is to come with an open mind, understanding that being exposed to other cultures should not be considered as an opportunity to judge them, but to learn from them and question our own way of life."
Singer Sayed Anwar, known as the "Metro Singer" will have hold another concert Monday evening at Wisdom Hall at Sawy Culture Wheel starting at 7:30 pm.
A seminar entitled "The crisis of free communication applications with citizens and telecommunications companies" will be held in Word Hall. It will be run by Mohamed Abugrais, Secretary General of the Scientific Society for Egypt's Communication Engineers, and will begin at 7 pm in Word Hall.