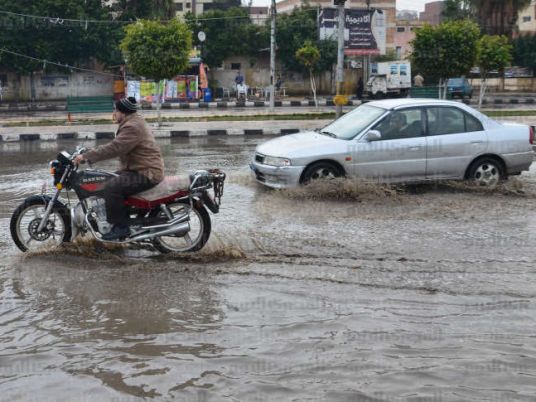 Several Egyptian seaports closed for a second consecutive day on Wednesday as tumultuous weather raged on, with forecasters warning of colder temperatures.
The Red Sea Ports Authority said five ports on the Red Sea continue to close, in addition to others in the Suez Bay and South Sinai, with wind speed soaring to more than 25 knots and wave height to more than 4 meters.
Abdel Rahim Mostafa, spokesperson for the authority, said the closure included the Adabiya seaport in Suez, which operates freight services, the Ain Sokhna seaport, which serves container ships, Port Tawfik, a passenger seaport, and al-Zaytiyat, a Suez port for the transport of petroleum products.
Mostafa added that the seaports will reopen once the weather improves.
Alexandria also closed its two straits on Wednesday. The province's seaport chief, Abdel Qader Darwish, said the closure is meant for the ships' safety.
Alexandria has been witnessing days of unstable weather, with temperatures sharply declining and traffic along the sea hindered by splashing waves and heavy rains.
The Egyptian Meteorological Authority said on its Facebook page that Cairo's maximum temperatures will stand at 11 celsius, adding that temperatures will be at sub-zero levels at some regions such as Sinai.
Edited translation from MENA