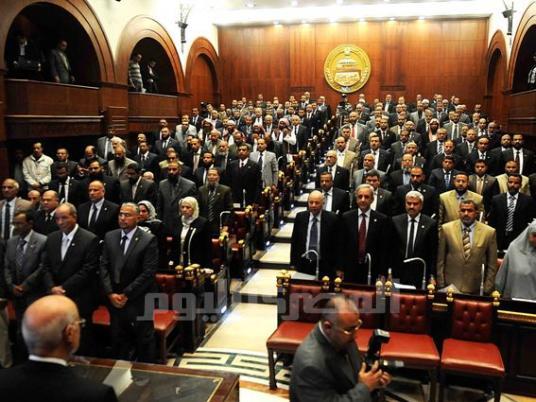 The Shura Council has approved the general committee's decision to keep the editors-in-chief of state-owned newspapers in their positions until a decision is issued on how new ones will be appointed, Speaker Ahmed Fahmy said Sunday.
Fahmy said it will take time to choose new editors-in-chief. There are 48 chief editors of state-owned papers, which are regulated by the Shura Council, and their terms ended on 17 March.
The speaker said he has assigned a committee to consider the criteria for selection as well as the economic, financial and social dimensions of these institutions in order to achieve press independence.
Several members objected to the decision and demanded that the council decide faster.
However, Fahmy said he met with Journalists Syndicate chief Mamdouh al-Wali and asked him to request that current chief editors and chairmen set the criteria for selection and coordinate with parliamentary committees to make transparent decisions.
Shura Council majority spokesperson Ali Fath al-Bab said the council approved the committee's decision to extend the chief editors' terms for now after in-depth discussions.
The Shura Council aims to serve the country through these newspapers and to make them more professional, he said.
He said the council does not want to make a hasty decision, but one based on clear information.
The Egyptian newspaper industry is divided into three categories: state-owned newspapers, private newspapers and papers issued by political parties.
State-owned papers — especially Egypt's flagship paper, Al-Ahram — used to be the main source of information for the public. But after private papers were allowed, state-owned newspapers lost significant influence.
Translated from MENA