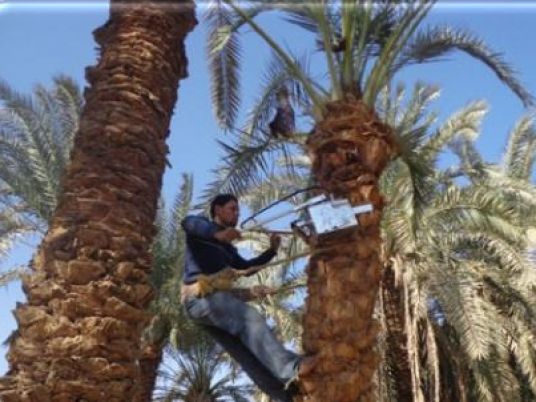 A date processing and packing factory in Siwa has been brought back to life after a 10-year closure with the help of Emirati funding.
The factory has been revived with the injection of LE5 million from the Khalifa International Award For Date Palm And Agricultural Innovation.
The reopening of the factory came on the sidelines of the Egyptian Date Festival, being held at Siwa Oasis between October 27-29.
The factory's reopening ceremony on Saturday was attended by Secretary-General of the Khalifa International Date Palm Award Abdul Wahab Zayed, Trade and Industry Minister Tarek Kabil, and UAE Ambassador to Cairo Juma Mubarak al-Junaibi.
Over a full year, the Secretariat of the Award has provided a number of international experts who made field productivity studies to determine the causes of the plant's stoppage.
Zayed said that the plan for the revival of the plant involves three stages of increased production capacity: 3,000 tons in 2016-2017; 6,000 tons in 2017-2018; and 10,000 tons as a final capacity over six production lines.
The six production lines are: packaging dates; date molasses; date paste, chocolate coated dates; date vinegar; and animal feed.
Egypt's Agriculture and Land Reclamation Minister Essam Fayed said on Saturday that his ministry is currently reviewing a map of date-palm plantations in Egypt.
The ministry is seeking to promote date crops both locally and internationally through the cultivation of good Egyptian varieties, making use of international experience in this field.
He pointed out that Egypt has 12.3 million date palms, representing 18 percent of global date palm census.
Fayed added that Egypt produces the equivalent of 16.6 percent of the total world production of dates and about 24.2 percent of the output of Arab countries, followed by Saudi Arabia, the UAE and Iraq.
However, Egypt's date exports do not exceed three percent of world exports.