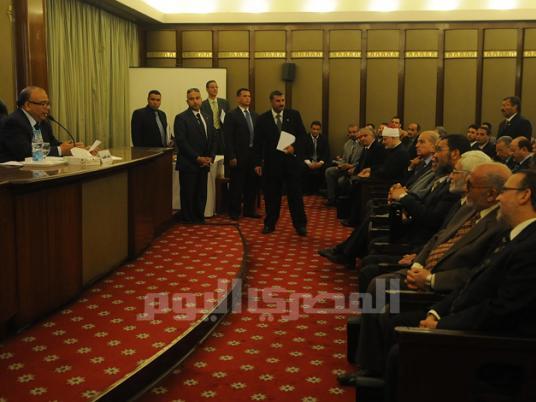 The new constitution will grant the military council a relative measure of independence, but not total freedom, said Constituent Assembly speaker Wahid Abdel Meguid on Thursday.
The national security committee, a sub-committee of the Constituent Assembly, is currently holding meetings to discuss how the new constitution should account for military institutions. These meetings are attended by General Mamdouh Shahin as a representative of the military council, Abdel Meguid told the state-owned newspaper Al-Ahram.
The Constituent Assembly is also leaning towards deferring discussions of the army's budget to the National Defense Council.
The army has sought to maintain its independence from President Mohamed Morsy's government, but political groups have demanded that its policies be reviewed and that its budget be monitored by the civilian government.
Last Monday, Al-Masry Al-Youm reported that the Constituent Assembly discussed a proposal put forward by Shahin that would grant the military substantial powers within the state, but Shahin later denied having submitted any such proposal.
Abdel Meguid said on Sunday that the proposals submitted to the assembly for the new constitution would not grant any special privileges to the military.
Edited translation from Al-Masry Al-Youm