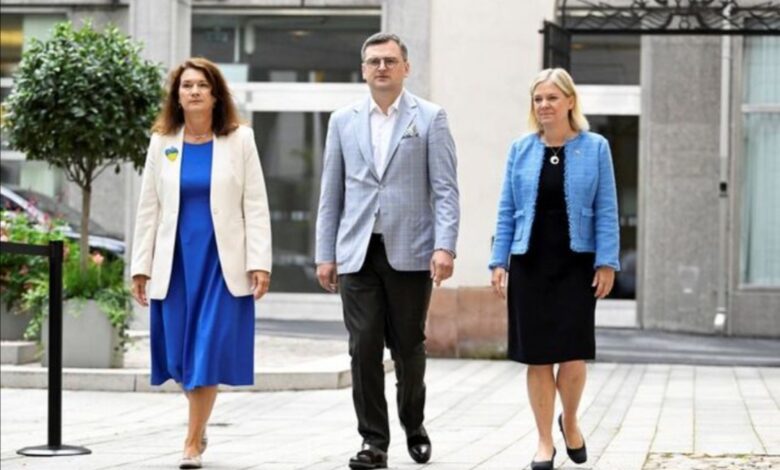 Sweden's Prime Minister Magdalena Andersson announced on Monday that the country would provide a further 1 billion Swedish krona ($93.8 million) in aid to Ukraine, including both military and civilian assistance.
Half of the additional aid package — 500 million Swedish krona ($46.9 million) — will provide military assistance.
"Borders must never be changed by force or war. And it is our duty and honor to support you," Andersson said at a press conference in Stockholm after hosting Ukraine's Foreign Minister Dmytro Kuleba.
Kuleba reiterated Ukraine's request for Sweden to provide howitzers, air defense systems, and more shells, adding that "as long as the war continues, we will be asking for more weapons for obvious reasons — to defend Ukraine, but also to defend [the] entirety of Europe."