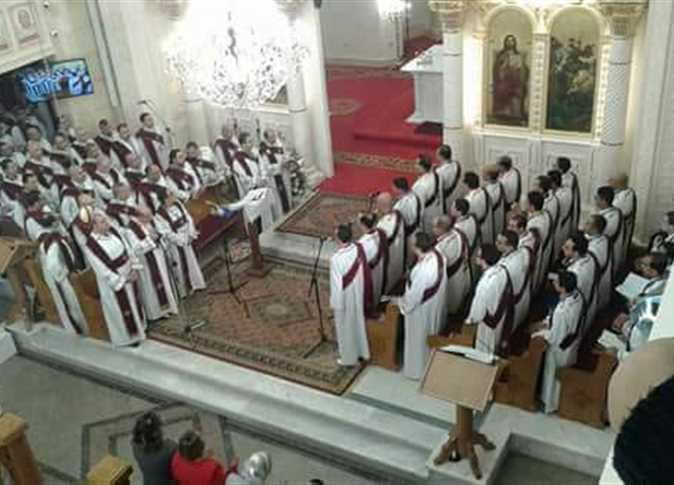 Egypt's Coptic Orthodox Church celebrated on Saturday the reopening of Tanta's St. George's Church in Gharbiya Governorate, nearly 7 months after it was hit by a terrorist attack that killed 30 Coptic Christians.
The attack targeted the church on Palm Sunday on April 9, which occurred at the same time as another attack in Alexandria. Both incidents killed over 46 people. "Sinai Province," terrorist group affiliated with Islamic State claimed responsiblily for the two attacks.
After the attack, the Engineers Authority of the Armed Forces was tasked with the renovation work of the church.
Saturday's celebration started with prayers and early mass, in the presence of Bishop Paula of Tanta and a number of church leaders. They were greeted by well-wishers headed by Major General Ahmed Saqr, governor of Gharbiya, Major General Tariq Hassouna, Head of Gharbiya Security Directorate, and a number of Islamic clerics.
Security measures were tightened ahead of the celebration, with security forces being deployed at the entrances and exits of the streets leading to the church, in addition to checkpoints and mobile police patrols being set up.
Edited translation from Al-Masry Al-Youm