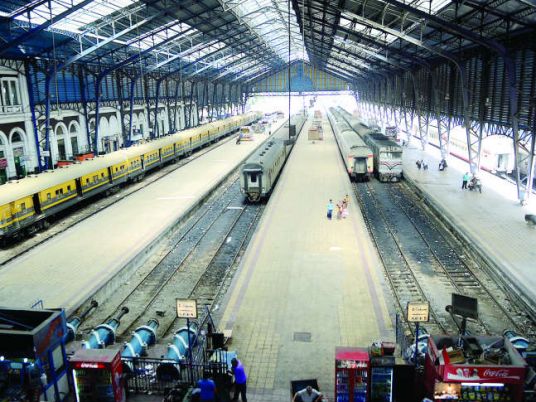 Egypt's Ministry of Transport announced that a plan is underway to develop the railway stations to improve the level of service being provided, under a larger plan by the ministry to overhaul the country's railways including infrastructure, rail lines, workshops, trains, and building new stations.
In a statement the Transport Ministry explained that the Railway Authority is implementing a project to develop and improve 181 railway stations, out of which 120 stations have  already been upgraded, and 13 stations are being upgraded.
Forty-two other stations have been developed over four stages. The first stage saw the development of nine stations at LE75 million, the second ten stations at LE91 million, the third 11 stations at LE48 million, and the fourth eight stations at LE409 million.
Four stations in Alexandria have been developed at LE8 million, while four other stations are under development in Alexandria and will be concluded between September 2019 and April 2020.
About 98 percent of Sidi Gaber station has been developed at a cost of LE225 million, scheduled to be concluded in December 2019. About 98 percent of Cairo station has also been developed at a cost of LE225 million, and is scheduled to be concluded in September 2019.
The maintenance of the stations is divided into two projects to be implemented respectively. The first includes the maintenance of 47 stations at a cost of LE159 million.
The second project includes the maintenance of 86 stations at a cost of LE471 million.
Edited translation from Al-Masry Al-Youm