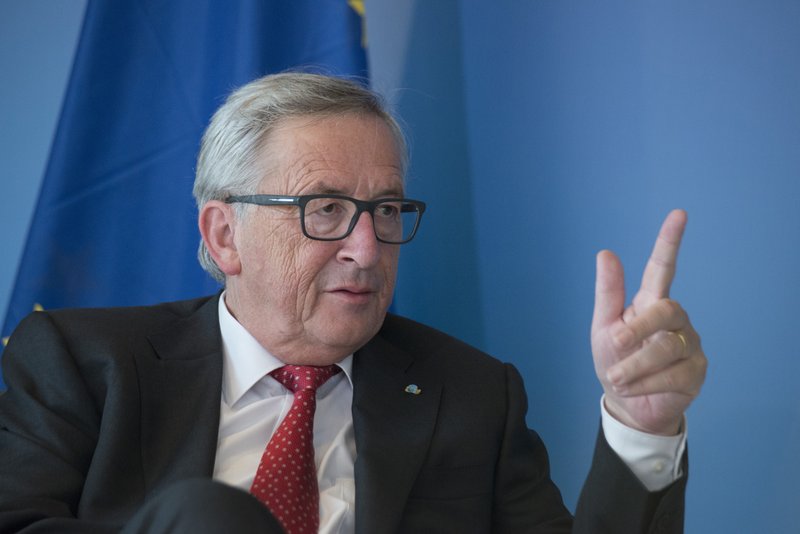 A trial of the suspected mastermind of the 2012 Benghazi, Libya, attacks will unfold this week in a federal courtroom in Washington, three years after he was captured by US special forces in Libya and brought to the US on a 13-day trip aboard a Navy ship.
Opening statements will take place Monday in the case against Ahmed Abu Khattala, whom prosecutors describe as the ringleader of the attacks at a diplomatic compound that killed four Americans and became a political flashpoint given its timing weeks before President Barack Obama's re-election.
It's one of the most significant terrorism prosecutions in recent years in a US civilian court at a time when the Trump administration has said terror suspects are better sent to the military prison at Guantanamo Bay, Cuba.
An 18-count indictment against Abu Khattala arises from a burst of violence that began the night of Sept. 11, 2012, at a State Department compound, a rampage prosecutors say was aimed at killing American personnel and plundering maps, documents and other property from the post.
US Ambassador Chris Stevens was killed in the first attack at the US mission, along with Sean Patrick Smith, a State Department information management officer. Nearly eight hours later at a CIA complex nearby, two more Americans, contract security officers Tyrone Woods and Glen Doherty, died in a mortar attack. Abu Khattala has pleaded not guilty to his charges, including murder of an internationally protected person, providing material support to terrorists and destroying US property while causing death.
The case became instant political fodder, with Republicans accusing the Obama administration of intentionally misleading the public and stonewalling congressional investigators, though officials denied any wrongdoing. Some in Congress were particularly critical of then-Secretary of State Hillary Clinton's handling of the matter.
And the trial itself could have political ramifications, as it is likely to be held up as an example of the effectiveness of trying terror suspects in federal court, at a time when the Trump administration and Attorney General Jeff Sessions have said they should be sent instead to Guantanamo.
It could also renew focus on US interrogation strategies that Abu Khattala's lawyers have argued were illegal. During his trans-Atlantic trip, he faced days of questioning aboard the USS New York from separate teams of American interrogators, part of a two-step process designed to obtain both national security intelligence and evidence usable in a criminal prosecution.
He was questioned for days about national security matters before being advised of his rights. A new team of FBI investigators then pressed him some more, this time to produce evidence prosecutors could present at trial. Abu Khattala waived his rights, but his attorneys argued that the trip was so coercive, the waiver shouldn't count.
The judge rejected that, and is allowing the statements to be used as evidence.