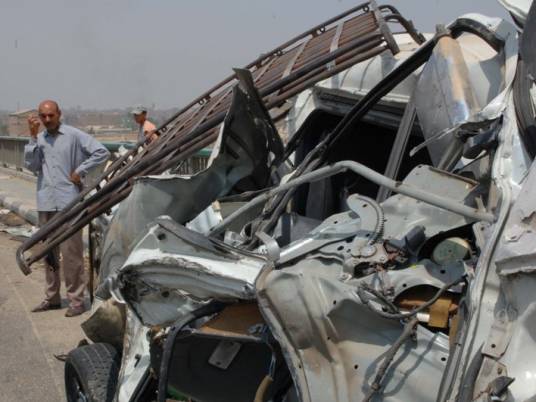 Two people were killed and eleven others injured in two car accidents in Qalyubia Wednesday morning.
The first accident took place at the motorway near the town of Tokh when a car parking outside a traffic police unit was hit by a speeding car from the rear, killing a 28-year-old man and his six-month daughter, and wounding six others.
The other incident took place in Kafr Shebin when a motorbike driver collided with another biker. Five of the bikes' passengers were wounded and hospitalized.
Nearly 100,000 car accidents took place from 2008 to 2012, leaving nearly 33,000 dead and 155,000 injured, according to a government report released in March.
Traffic accidents are usually blamed on impetuous driving and bad road conditions.
Edited translation from MENA