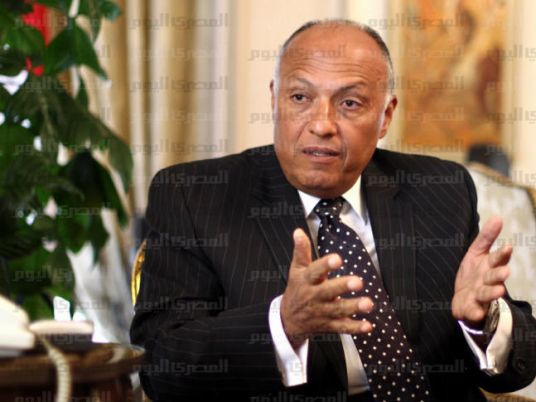 The United States and Britain offered to help in the investigation into the crash of an EgyptAir jetliner, the Egyptian foreign ministry said Friday, while the U.S. said it has not received "any specific requests" for assistance.
EgyptAir flight MS804 vanished off the radar on Thursday as it was crossing the Mediterranean at 2:45 AM Cairo time en route from Paris to Cairo.
The Egyptian military said on Friday morning it has found in the Mediterranean Sea, 290 km north of Egypt's Alexandria, debris and passengers' personal belongings from the crashed plane.
Egypt's Foreign Minister Sameh Shoukry received phone calls from his U.S., British, Jordanian, Bahraini and Greek counterparts who expressed their solidarity with Egypt, Foreign Ministry Spokesman Ahmed Abu Zeid said in a statement on Friday.
The United States Secretary of State John Kerry and British Foreign Secretary Philip Hammond "expressed their countries' willingness to provide all kinds of support in the search for the plane's wreckage and the investigation associated with the incident," Abu Zeid added.
No specific assistance requests
State Department Spokesperson John Kirby had said in a daily briefing on Thursday that his country has not received "any specific requests for investigative assistance by Egyptian authorities" although the U.S. has "made it very clear" that it "stands willing" to offer assistance.
Separately, the Pentagon's Press Secretary Peter Cook said on Thursday that the U.S. Navy's Sixth Fleet is providing support to a joint rescue coordination centre established in Greece.
"U.S. defense attaché in Athens has provided a U.S. Navy P-3 Orion aircraft in support of search operations," Cook added.
There were no American citizens among the 56 passengers who were on board the Airbus 320 airliner along with seven crew and three security staff.
The plane carried one Briton, in addition to 30 Egyptians, 15 French nationals, two Iraqi nationals, a Saudi national, a Portuguese national, a Belgian, a Kuwaiti, a Chadian, an Algerian, and a Canadian.
Cause of crash still unknown
When asked whether a terror attack was behind the plane crash, Kirby said, "Investigators are just getting to work on this. And I don't think it would be prudent for us to speculate one way or the other right now."
Egypt's Prime Minister Sherif Ismail said on Thursday that he does not rule out terrorism or any other factor.
No militant group has claimed responsibility for the crash as yet.
The Islamic State's affiliate in Egypt had claimed responsibility for the the crash of a Russian plane above Egypt's Sinai in October 2015, which killed all 224 people on board.