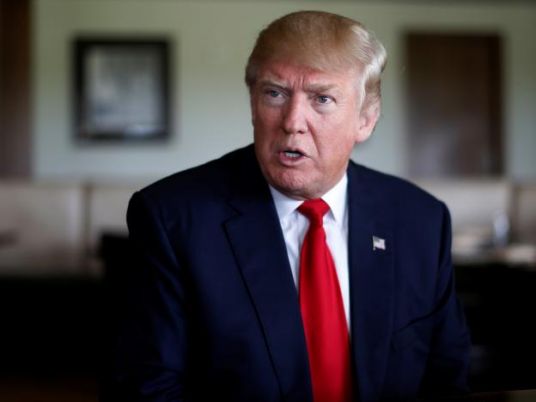 President Donald Trump has warned Republicans that he wants a vote on a new healthcare bill to go through without further delay. The vote had been postponed amid a revolt by conservative Republicans.
Republican leaders in the House of Representatives were due to hold a vote on the new healthcare bill, the American Health Care Act (AHCA), on Thursday evening. But instead they announced a meeting among the party lawmakers to discuss the next steps.
While the Republicans have a majority in the House, they can only afford to have 22 of their number vote against the bill for it to fail.
"There are not enough votes as of 1.30pm (17.30 UTC) today," Mark Meadows, head of the conservative Freedom Caucus, told reporters after a meeting with Trump and other lawmakers on Thursday.
In a television interview on Thursday afternoon, House majority leader Kevin McCarthy said lawmakers would start debating the bill on Friday, admitting the votes were not in place to secure its passage.
According to congressman Chris Collins, White House Budget Director Mick Mulvaney told lawmakers Trump demanded a Friday vote — giving Republicans a straight choice between leaving the Affordable Care Act as it was, or adopting the new bill with amendments.
"If it doesn't pass, we're moving beyond healthcare…on to other parts of his agenda," he said.
Healthcare at Stake
While Republicans have spent seven years opposing the Affordable Care Act or Obamacare, there are aspects of the planned replacement AHCA which some of their number refuse to support. President Donald Trump spent hours in phone calls and meetings late into the night on Wednesday trying to gain support from dissenting party members.
Critics claim the new healthcare plan is too expensive for the government. Some want to see benefits such as maternity care, emergency room visits, screening and vaccines repealed; others are concerned their constituents would be unable to afford health insurance under the new plan. Millions of Americans could lose their access to healthcare,according to some budget estimates.
Supporters of Obamacare staged rallies across the country on Thursday night – the seventh anniversary of the healthcare plan's enactment.
Democratic Minority Bloc
Democrats in the House have said they would vote against AHCA as a bloc. As of Thursday, 36 mainly conservative Republicans had announced their opposition to the bill, thus preventing its passage.
Earlier in the day, former President Barack Obama defended his healthcare reform saying: "Thanks to this law, more than 20 million Americans have gained the security and peace of mind of health insurance," he said. "Thanks to this law, more than 90 percent of Americans are insured – the highest rate in our history. Thanks to this law, the days when women could be charged more than men and Americans with pre-existing conditions could be denied coverage altogether are relics of the past."
Trump called on his Twitter followers to contact their local lawmakers and express support for his repeal and replace plan.