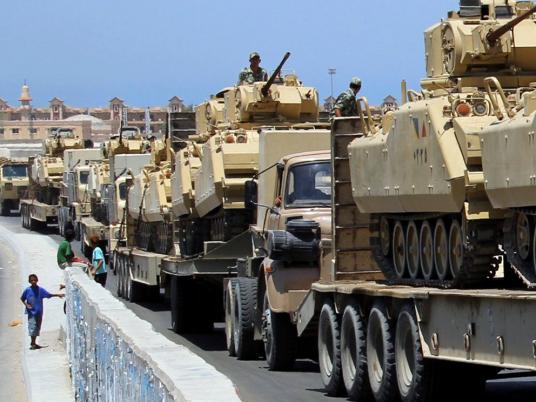 A US military delegation arrived in Cairo late Tuesday, according to state news agency MENA.
The 17-member delegation will spend the next several days discussing defense issues, national security and regional developments.
Al-Watan newspaper quoted David Winfield, the US Embassy's media attaché in Cairo, saying the delegation includes former commanders of the US military and does not comprise an "official" visit.
David added that the delegation will meet with the leaders of Egypt's Armed Forces.
Edited translation from MENA