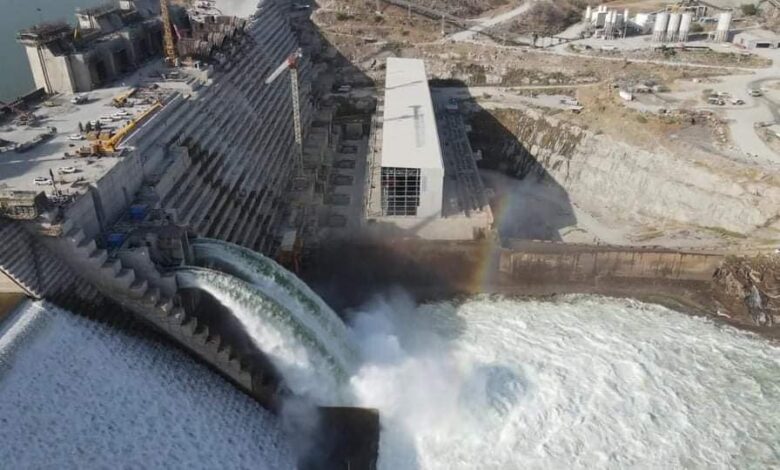 The safety factor of the Grand Ethiopian Renaissance Dam (GERD) is yet unknown to us because Egypt , Sudan and Ethiopia were agreeing to conduct studies on the safety of the dam.
A French office was chosen for this task, but Ethiopia obstructed the work of the French office, and therefore we have no information on the safety of the dam, Abbas Sharaqi, a professor of geology and water resources at Cairo University, said.
He added, during a telephone conversation with TV host Amr Adeeb, during the "Al-Hekaya" program, on MBC Masr, that earthquakes affect the dams greatly.
Even if the dam was constructed well, giving an example of the emptying of Turkey's largest Ataturk dam, which has a capacity of 49 billion cubic meters, as a result of a recent huge earthquake.
While the Renaissance Dam has a capacity of 74 billion cubic meters of water, which poses a great danger, he added.
Sharaqi explained that the African groove "is a mistake".
This groove is near the Renaissance Dam and poses a threat to its safety, he added.
US studies were developing a design for the Renaissance Dam with a capacity of 11 billion cubic meters of water, but Ethiopia decided to build a larger one, which posed further danger.