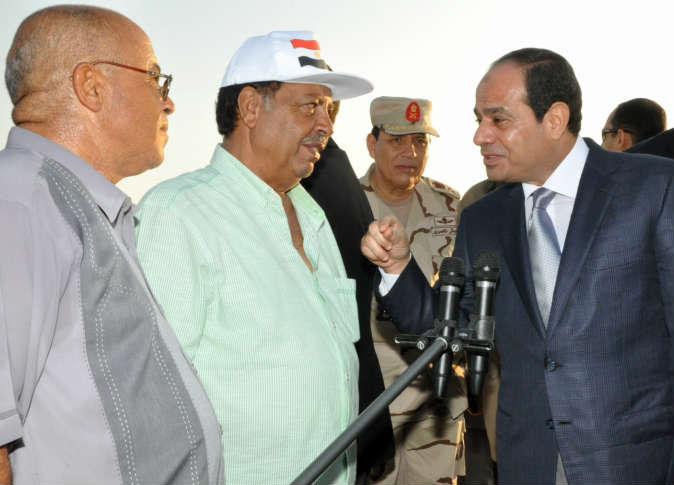 The New Suez Canal inauguration ceremony should not add any extra burden on state budget.
The remark was made by President Abdel Fattah El Sisi during a meeting held on Thursday and attended by Head of Suez Canal Authority Mohab Memish.
Director of the Armed Forces' Moral Affairs Department Major General Mohsen Abdel Nabi, media expert Sami Abdel Aziz and a team tasked with preparing the inauguration ceremony of the New Suez Canal Project also attended the meeting.
During the meeting, Memish reviewed the measures taken to consider all the artistic shows from the various international companies who wish to organize the inauguration ceremony of the new canal, said Presidential Spokesman Alaa Youssef.
Memish said that a decision was taken to choose an international alliance, which groups specialized Egyptian, French and American companies.
Memish also said that an expanded advertising campaign will be launched in June and will continue until August, 6 to review the unprecedented efforts to implement the project in a record time, added the spokesman.
Memish, meanwhile, said that the funding of the celebration will be from different resources, including the companies taking part in the dredging operation along with a number of national companies and Egyptian investors.
The funding will not add any burden on the state budget, he added.