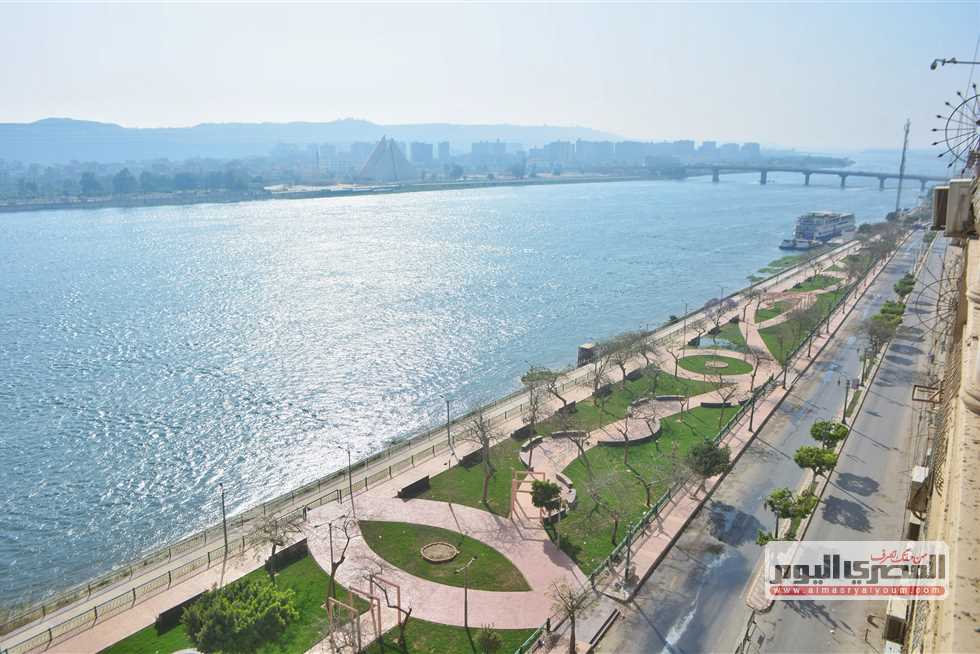 Citizens in Cairo and Egypt's other governorates on Monday were fully committed to the government's instructions to stay at home, even during the ancient spring holiday of Sham al-Nessim.
Public parks and gardens were empty – an unprecedented sight – following state orders to prevent any mass gatherings to halt the spread of the coronavirus.
Egyptians celebrate Sham al-Nessim on the first Monday after Sunday Easter each year. In this national holiday, people would take to parks and streets with dyed eggs and salted fish called "fesikh."
The occasion dates back to ancient Egypt and has been celebrated yearly since then.
Authorities in Cairo and Giza launched campaigns on public parks, main streets and the corniche roads as part of the cabinet's decision to shut down public areas on Monday.
Minister of Local Development Mahmoud Shaarawy contacted governors to follow up on the complete closure of all malls, shops, parks, public gardens and beaches to properly ensure gatherings have been prevented.
The Tahrir Square saw intensive security deployment, with police barricading the corniche and banning anyone from sitting there.
Cairo governor Khaled Abdel-Aal visited the Nile corniche and was thankful people were properly following the issued decisions in order to maintain public health and safely celebrate the holiday at home.
Egyptian Prime Minister Mostafa Madbouly announced on Thursday, April 16 that the government instituted additional curfew measures for the Easter holiday on Monday, April 20.
The measures were similar to that already in place on Fridays and Saturdays, and included the closure of parks and beaches, the suspension of public transportation, and the application of a curfew from eight pm to six am the following day.
The Egyptian government previously extended its nationwide curfew until April 23 as part of its precautionary measures to limit the spread of coronavirus.
The hours of the curfew were also amended, and are now from eight pm until six am, part of an effort to reduce overcrowding in the hours before the curfew's start time.
Edited translation from Al-Masry Al-Youm