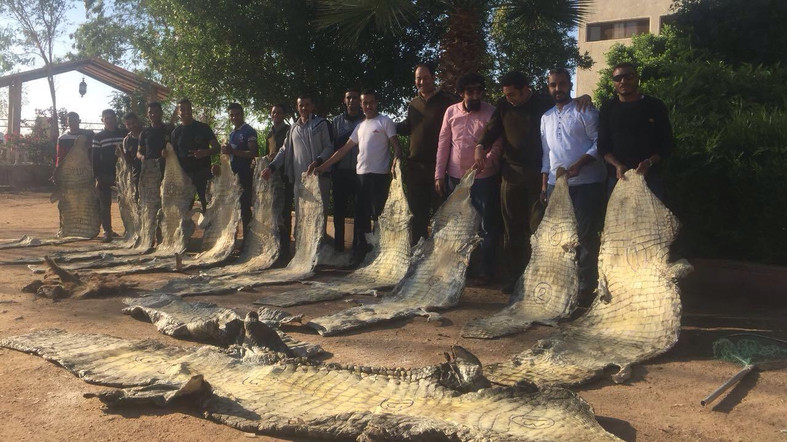 Egypt was able to successfully foil an attempt of trafficking 13 pieces of crocodile skin and other wild anim­als from a private boat in Lake Nasser, northern of Aswan, Al Arabiya reported earlier this week.
Said to be the largest batch of illegal animal skin to be seized in history, the perpetrators were caught on a private boat by Egyptian police following a notification from the Aswan Reserves that a crocodile hunt was taking place in the area for illegal trafficking purposes.
According to Al-Arabiya, three pieces of skin from ten crocodiles, as well as three pieces from unknown wild animals of different lengths varying from two to four meters, were found on the boat.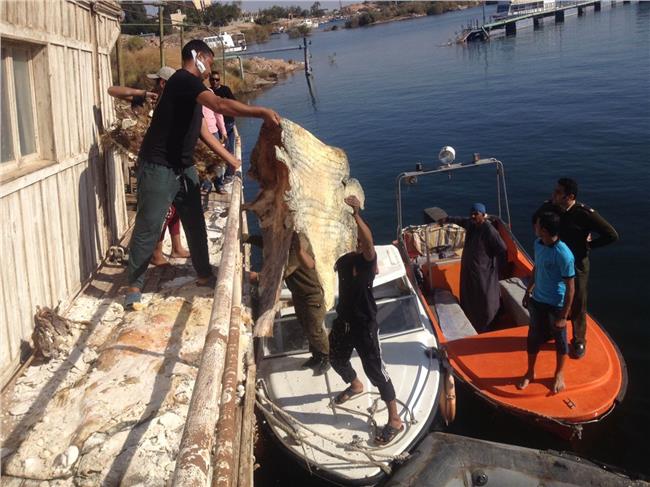 Egypt has seen a large number of hunters and poachers within the area of Lake Nasser, despite several laws banning crocodile hunting, the National Geographic said.
"Now, thanks to a dwindling tourism industry and an unstable political system, the pendulum has swung back the other way as people look to make a profit off illegal sales of the reptile. High prices for crocodile skin, meat, and penises—used as an aphrodisiac across East Africa— have attracted some professional hunters, even as larger numbers of impoverished local people try to muscle in on the trade," a National Geographic report published last year said.
As per a Ministry of Environment statement made in 2016, a crocodile plantation was discovered in the area and it witnesses the export of meat and leather that is manufactured into bags and shoes later on.
However, unalarmed by the animal protection laws set, the sale of small crocodiles is still widespread within the Egyptian market, specifically in the Tunisian market in Sayeda Aisha, downtown Cairo.
The Egyptian government's last large-scale survey of lake crocodiles more than ten years ago estimated the population of crocodiles to be between 6,000 and 30,000.
"The population was down by half between [2008 to 2009] and 2012, and then from [2015 to 2016], it was down again," says Amr Hady, a researcher in the Crocodile Management Unit of the Egyptian Environmental Affairs Agency, which was established to watch over the lake's largest residents," National Geographic said.
Photos were originally published by Al Arabiya