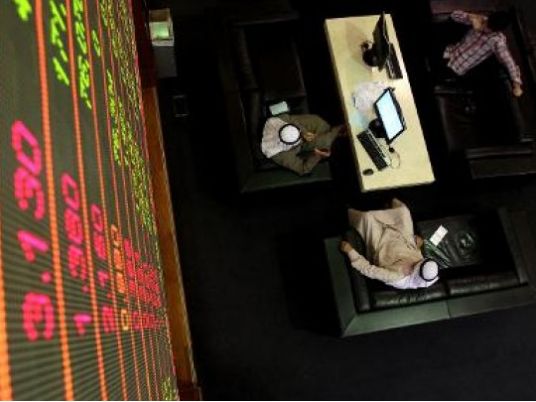 Most Gulf stock markets rebounded on Wednesday after suffering sharp losses earlier in the week because of the renewed slide in oil prices.
Brent futures have fallen more than 10 percent this week to their lowest levels since the spring of 2009, and briefly dropped below $50 per barrel on Wednesday.
However, some investors have decided that Gulf equities are oversold and have now returned to the markets as buyers, temporarily at least.
Saudi Arabia's main index rose 0.9 percent with most stocks in the black, including petrochemical producers such as Saudi Basic Industries, the kingdom's biggest listed company, which added 1.6 percent.
Trading turnover has increased to active levels in the past two trading days, a positive technical sign.
Retailer Jarir Marketing edged up 0.4 percent after it reported a 25.5 percent jump in fourth-quarter net profit and a strong rise in revenues – results that were in line with analyst estimates and indicated that lower oil prices have not so far hurt the overall Saudi economy.
Riyadh-based Albilad Capital maintained its "overweight" recommendation for Jarir on Wednesday and forecast 2015 net profit growth at 27.5 percent, saying: "We do not expect a significant impact from lower oil prices in 2015 as the government sustains its huge investment in mega infrastructure projects."
UAE
Dubai's bourse, which had suffered more than others because it is traditionally volatile and many investors are leveraged, closed 4.4 percent higher at 3,600 points in a broad recovery on strong trading volume. Earlier this week, it fell 8.6 percent.
Shares in blue-chip real estate developer Emaar Properties jumped 5.4 percent while builder Arabtec Holding surged 8.9 percent.
"I think what's happening now is because of the excessive sell-offs that we have seen in the last few days," said Ali Adou, portfolio manager at The National Investor in Abu Dhabi.
"Definitely, lower oil prices will affect the region but if you take into account the valuations, companies are already trading at cheap multiples."
But investors will need some time to get used to oil's volatility after three years of stable and high prices, he said.
Some said the bourses' rebound could be short-lived.
"I don't think this is an indication of a change of trend," said Sanyalak Manibhandu, manager of research at Abu Dhabi's NBAD Securities. "This is a bit of a bounce in a continuing downtrend."
More sustainable gains could occur ahead of corporate dividend announcements which will start coming in closer to the end of January, he said.
Abu Dhabi's index gained 2.6 percent, Qatar rose 0.7 percent and Kuwait edged up 0.4 percent.
Shares in Kuwait's Al Qurain Holding tumbled their daily 10 percent limit after the firm's shareholders decided to delist it from the bourse, disappointed with the stock's performance.
Kuwait's market underperformed the region last year, partly because of investors' frustration with the slow implementation of development projects. Another local firm, Pearl of Kuwait Real Estate, will delist on January 25.
Egypt's bourse was closed for the Coptic Christmas holiday.