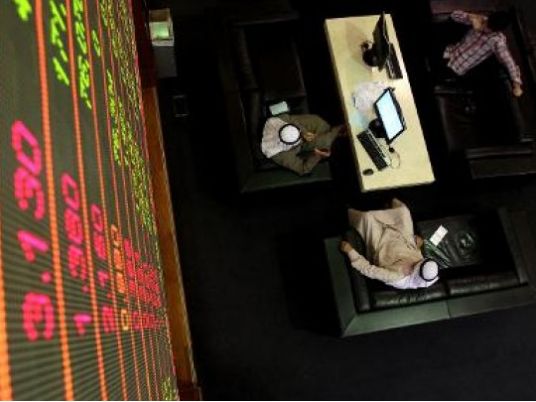 Further weakness in oil prices and the decision by Fitch Ratings to cut its outlook for Saudi Arabia's debt look set to weigh on Middle East stock markets on Sunday.
U.S. oil traded below $40 a barrel on Friday for the first time since the 2009 financial crisis, while Brent crude ended 2.5 percent lower at $45.46 a barrel. With no clear indication of where oil will bottom out, sentiment among Gulf equity investors is likely to stay fragile.
Meanwhile, Fitch lowered its outlook for Saudi Arabia to "negative" from "stable"; Standard & Poor's took this action in February while the third major rating agency, Moody's, has not so far done so.
Fitch's action underlines growing concern about Saudi Arabia's finances in the long term because of weak oil; the riyal fell in the currency forwards market on Thursday as five-year Saudi credit default swaps, used to insure against a sovereign debt default, jumped to their highest level since mid-2012.
After tumbling 12 percent this month, the Saudi stock index stabilised on Thursday. Minimal levels of foreign investment in the market means turmoil in emerging markets around the world does not threaten a big pullout of overseas funds from Riyadh.
But Fitch's action may strike a chord among jittery Saudi retail investors who were alarmed by the International Monetary Fund's advice to the government last week to raise domestic energy prices and introduce new taxes.
Among individual stocks, Saudi Basic Industries (SABIC) goes ex-dividend on Sunday, which may add to selling pressure.
The Saudi index, last at 8,103 points, has no significant technical support left above the December low of 7,226 points.
Valuations and dividend yields in some other Gulf markets, particularly the United Arab Emirates, look more attractive than those in Riyadh. But with Saudi Arabia's economy – the region's biggest – seen under pressure, investors around the Gulf may be reluctant to buy aggressively.
As an oil importer, Egypt should benefit from lower oil prices, but its reliance on aid and investment from the Gulf has caused its market to move in line with the region this month.