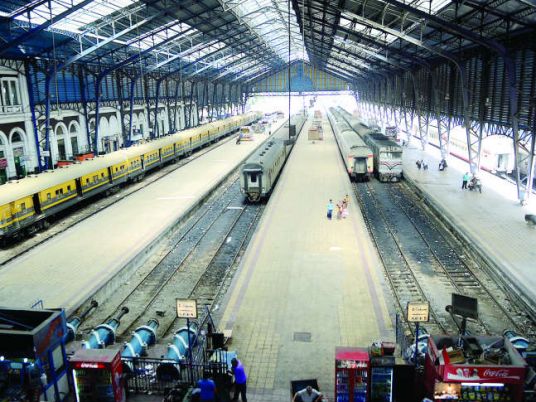 The cabinet on Wednesday approved  a 362 million euro agreement between Egypt and the International Bank for Reconstruction and Development for a project to develop Egypt's railways signed in April.
The project aims to raise safety and security, develop the quality of railway services on the Alexandria – Cairo – Naga Hamady axis, update safe signaling systems, and improve safety system asset management in addition to the development of human and institutional resources.
The World Bank's Board of Executive Directors in March approved a US$440 million loan to support Egypt's initiatives to enhance the safety and service quality of the country's railways.
The Railway Improvement and Safety for Egypt (RISE) total project cost is $681.1 million, including $241.1 million contributed from the Egyptian National Railways (ENR). The project will focus on modernizing the signaling for the Cairo – Giza – Beni Suef segment of the ENR network and supporting the reforms needed to enhance  the ENR's performance and competitiveness.
The ENR network comprises of over 5,000 km of rail tracks and primarily offers passenger services for low-income Egyptians. About 270 million passengers took trains in 2019, up from 228 million in 2015 and 247 million in 2010.
Over the years, ENR has faced multiple obstacles that show there is margin for improving its performance, namely in the realms of operations, cost recovery, maintenance, and customer service.