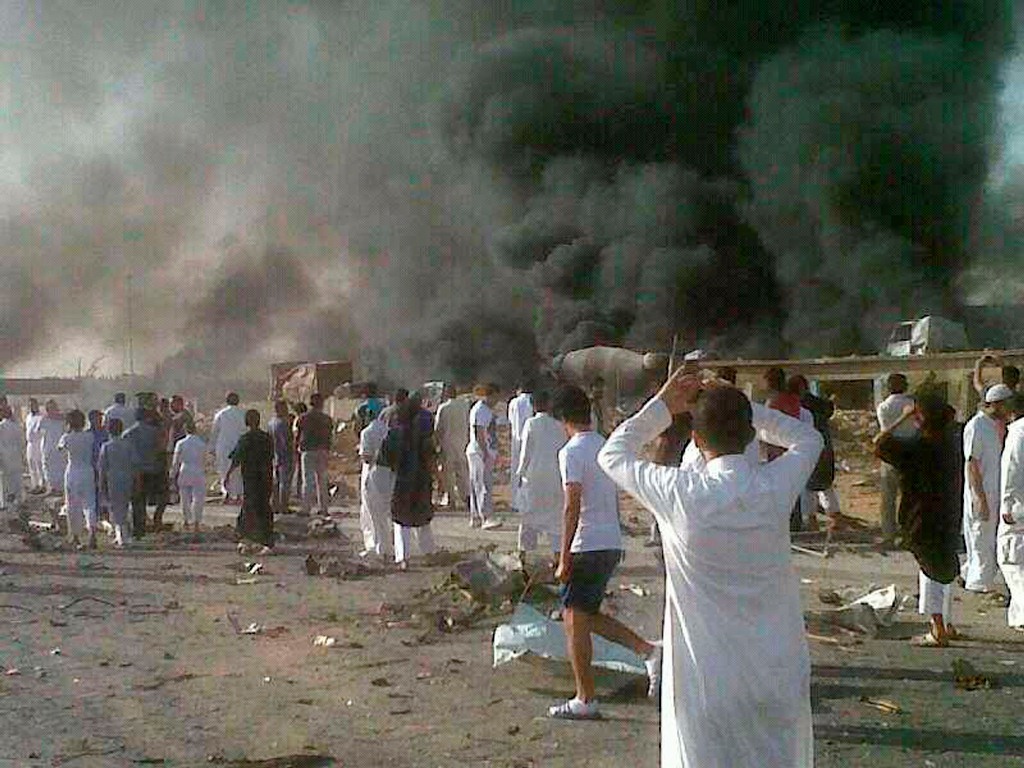 Egyptian Consul to Saudi Arabia Hossam Eissa has said preliminary reports indicate that an Egyptian died in a fuel truck explosion earlier Thursday in eastern Riyadh.
At least 10 people were killed when the truck crashed into a flyover in the Saudi capital Riyadh, triggering an explosion that brought down a whole building, Reuters reported earlier on Thursday, quoting witnesses and television reports.
Eissa added that the deceased was driving his car when the truck hit the bridge.
He also said that the consulate issued the man's burial permit, and that he would be buried in Riyadh with the consent of his family.
The consulate is finding out if there were other Egyptians killed or wounded in the accident.
Edited translation from MENA