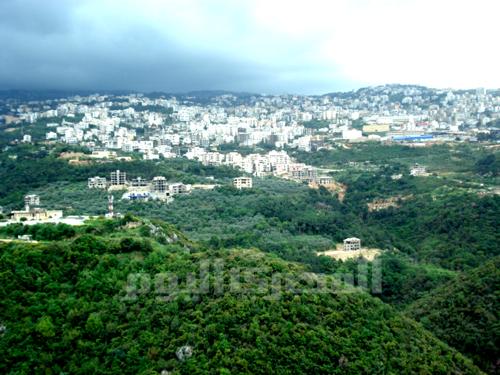 Lebanese headed to the polls for first time in six years on Sunday for municipal elections including in Beirut, where a new grassroots campaign is taking on entrenched parties.
Polling stations opened at 0400 GMT in Beirut and in two provinces of the Bekaa region in the first stage of a vote to last until May 29 in five other provinces.
Voting got under way without incident, the interior ministry said.
It is the first election of any kind in Lebanon since the last municipal polls in 2010, in a country that has not had a president for the past two years nor held legislative elections since 2009.
In Beirut, an unlikely alliance of citizens is for the first time taking on traditional politicians like former prime minister Saad Hariri, whose Future Movement usually dominates elections in the capital.
The 24-candidate list of independents dubbed Beirut Madinati — Arabic for "Beirut is my city" — is equally split between men and women, and Muslims and Christians.
It includes teachers, fishermen and artists such as famed actress and film director Nadine Labaki.
The campaign was founded in 2015 shortly after a trash crisis in the summer sparked protests demanding a solution to growing piles of waste and an overhaul of paralysed government institutions.
Since the end of the Lebanese civil war in 1990, lists in the municipal polls every six years have traditionally been pulled together by a handful of parties often formed along sectarian lines and led by former warlords.
Beirut Madinati faces the formidable challenge of breaking through that entrenched political class in a bid to win all 24 seats in the Lebanese capital's municipal council.
Only about 470,000 voters are registered in the capital despite almost four times more people living there.
Many Beirutis are automatically registered to vote in the birthplace of their ancestors in other areas of the country.
Lebanon has been without a president since May 2014, when the mandate of Michel Sleiman expired, because the country's Christians, Sunni and Shiite Muslims and Druze cannot agree on a candidate.
The country's political scene is deeply divided, with the government split roughly between a bloc led by the Shiite movement Hezbollah and another headed by former premier Hariri.