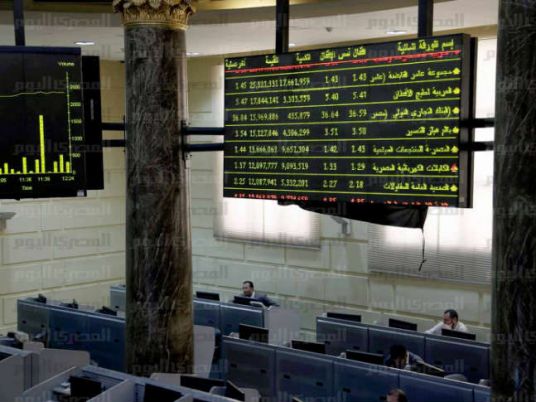 Most Gulf stock markets fell on Tuesday, ending a rally of several days, after the Brent oil price pulled back to near $60 a barrel, dampening sentiment among retail investors.
The bourses have been closely correlated to oil over the last several months because of concern that lower oil export revenues could cause Gulf governments to cut back spending, particularly in the countries with relatively weak state finances, Bahrain and Oman.
Saudi Arabia
Major spending cuts look unlikely in big economies such as Saudi Arabia. The kingdom's Al-Madina newspaper, quoting unnamed sources, reported that the 2015 Saudi budget – set to be announced this week – was expected to rise marginally from the 2014 plan to a record 860 billion riyals ($229 billion), with the government using its huge fiscal reserves to cover a deficit.
Nevertheless, oil has a psychological impact on the markets, and the main Saudi stock index closed flat on Tuesday at 8,547 points after rising 17 percent over the four previous trading days. Trading volume fell back to a moderate level.
The index has still not turned technically bullish despite its rebound; it faces technical resistance around 8,700 points, where its downtrend line from September now comes in.
The most heavily traded stock, real estate developer Dar Al Arkan, ended flat at 8.85 riyals. Much trade focused on beaten-down second- or third-tier stocks such as insurers, with Solidarity climbing 6.5 percent.
Saudi Telecom rose 1.5 percent after saying it would book a 621 million riyal gain in the fourth quarter of this year due to expropriation of some of its land holdings by the government – though it added that it thought the amount of compensation was too small, and it would appeal for more money.
DUBAI
Dubai's index fell 3.4 percent after bouncing 27 percent over the three previous trading days. Trade focused on real estate developers, with Deyaar dropping 1.1 percent after a strong rise in early trade, and the biggest developer Emaar tumbling 5.9 percent.
Abu Dhabi's market, usually much less volatile than Dubai's, edged down 0.2 percent.
Qatar fell 1.9 percent; Islamic Holding plunged its daily limit of 10 percent and major Islamic bank Masraf Al Rayan lost 3.1 percent. Barwa Real Estate , the most heavily traded stock, lost 2.9 percent.
Kuwait edged up 0.02 percent as recently listed telecommunications firm Viva Kuwait rose 1.9 percent and Abyaar Real Estate Development gained 2.9 percent.
Abyaar said construction at a major project in Dubai was in the final stages and that all residential units of the tower had been sold.
Egypt
Egypt edged up 0.1 percent as Global Telecom surged 4.1 percent to 3.59 Egyptian pounds, triggering a bullish right triangle formed by the highs and lows of the past week and pointing up to about 4.00 pounds.