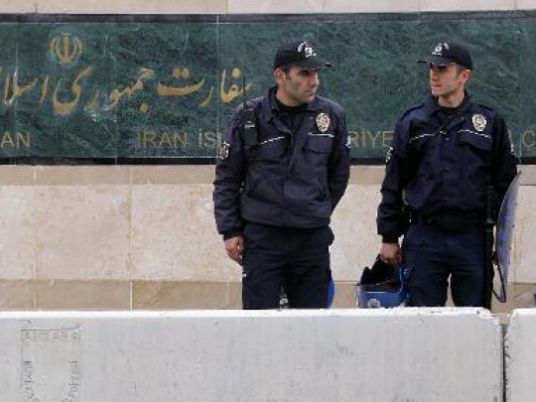 Three suspected Islamic State militants were arrested in Istanbul late on Tuesday after a tip-off they had planned an attack on a transgender march, Dogan News Agency said.
The suspects — one Turkish national and two from Russia's volatile Dagestan — were ordered held in custody pending formal charges by an Istanbul court, the agency added. There was no immediate comment from authorities.
The reported arrests came after police late last week confiscated suicide vests during raids in two Istanbul suburbs. Officers said they had acted on intelligence reports the Sunni hardline group was plotting to attack the "Trans Pride" rally on June 19.
Authorities banned that march, citing security concerns and riot police fired tear gas and rubber pellets to disperse around 50 people who turned up.
Istanbul's governor has also banned a gay pride march scheduled for this coming Sunday, but campaigners say they will press on with the parade.
Dogan cited counter-terrorism police as saying the three suspects had travelled to war zones under Islamic State rule but did not specify where.
Islamic State has increasingly targeted NATO member Turkey, bordering Iraq and Syria where the group has seized large swathes of territory.
The group has been blamed for two suicide bombings in Istanbul this year and has carried out targeted killings in the southern cities of Gaziantep and Sanliurfa, both hubs for Syrian activists trying to document the war.
Istanbul has held gay pride parades since 2003, attracting tens of thousands of marchers, but last year's was broken up by police. Unlike many other predominately Muslim countries, homosexuality is not a crime in Turkey, but hostility toward gay people remains widespread.
Dagestan borders Chechnya, where Moscow fought two wars against Islamist separatists before regaining control of the region. A patchwork of ethnicities and languages, it has become a hub of militant Islam in the North Caucasus, and some militant groups have sworn allegiance to Islamic State.