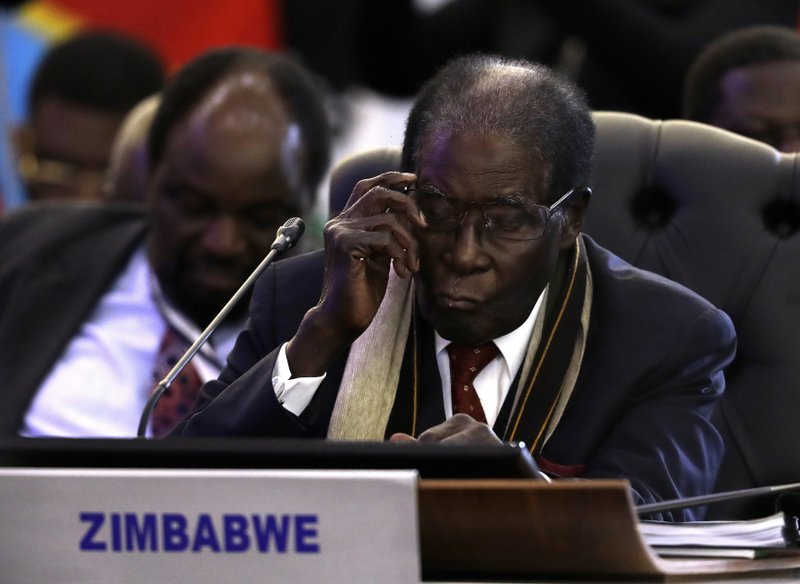 South African Airways says Zimbabwe has placed restrictions on its operations, affecting its flights between the neighboring countries.
The South African government-owned airline says its flight from Zimbabwe's capital to Johannesburg was unable to take off as scheduled Saturday morning. Another flight from Johannesburg to Harare has been canceled.
South African Airways says Zimbabwean authorities are demanding a "foreign operators permit" to allow the airline to operate in Zimbabwe. It says it has been flying to and from Zimbabwe for more than 20 years and that the permit was never required until Saturday morning.
The restrictions come as South Africa's government weighs whether to grant diplomatic immunity to Zimbabwe's first lady, who is accused of assaulting a young model at a luxury hotel in Johannesburg.
The statement by the airline does not mention the allegations.
___
1:40 p.m.
A South African Airways flight bound for Johannesburg has been prevented from leaving Zimbabwe's capital, Harare.
Civil Aviation Authority of Zimbabwe chief executive David Chawota is not specifying the "issues" requiring attention before the plane is allowed to leave. He says "the South Africans know what should be done."
The cause of the delay is not clear. It comes as South Africa weighs Zimbabwe's request for diplomatic immunity for its first lady, who has been accused of assaulting a young model in Johannesburg.
South African Airways says in a statement it is awaiting a decision by Zimbabwean authorities. It says it is treating the matter as "urgent."
___
12: 30 p.m.
Zimbabwe's first lady is expected to make her first public appearance today since being accused of assaulting a young model at a luxury hotel in South Africa.
Local media are reporting that Grace Mugabe is expected to attend a regional summit Saturday with her husband in South Africa's capital, Pretoria. President Robert Mugabe is attending the Southern African Development Community's leaders' conference.
South African authorities are weighing a request by Zimbabwe's government for diplomatic immunity for the first lady, who has not commented.
Some demonstrators are protesting in Pretoria against the 93-year-old Mugabe and his wife, saying she should be prosecuted.
South African police have issued a "red alert" at the country's borders to ensure Grace Mugabe doesn't leave undetected, and are confident she remains in the country.