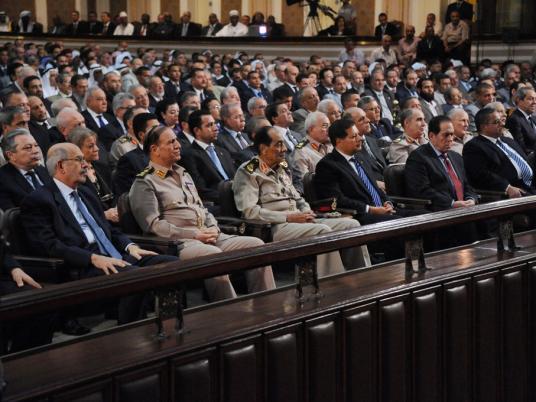 The State Council Administrative Court postponed a lawsuit against the reactivation of the National Defense Council to 2 October.
The Al-Nadeem Center for Rehabilitation of Victims of Violence, the Hisham Mubarak Law Center and the Cairo Center for Human Rights Studies, along with former presidential candidate Khaled Ali, filed a case arguing that the recreation of the NDC is an attempt to solidify the military council's domination over the state.
The Supreme Council of the Armed Forces issued a decree to reconvene the National Defense Council in mid-June.
The council only meets in times of emergency and when the country is under threat, according to the 1971 Constitution, and has not been in session since former President Hosni Mubarak's ouster.
The council would be headed by President Mohamed Morsy but would primarily consist of members of the SCAF.
Edited translation from Al-Masry Al-Youm