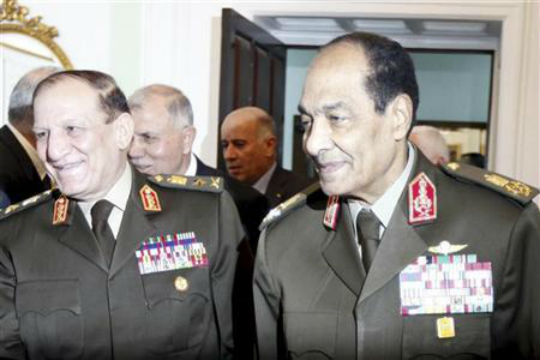 Egyptian lawyer Samir Sabry has filed a report with the public prosecutor accusing former Army Chief of Staff Sami Anan of illicit gains.
Sabry accused Anan of seizing state-owned land in violation of the law, citing information published in a newspaper saying that Anan abused his authority to acquire two plots in the Golf area of Obour.
According to the report, the land, located in block 500, had a surface area of 561.74 square meters and the second, located in block 498, had a surface area of 976.44 square meters.
The report said Anan seized the two plots on 21 February 2010, roughly one year before the 25 January revolution.
Anan seized other pieces of land before that date and used them to build palaces for him and his family in the Fifth Settlement, Sabry alleged in his report.
The report called for Anan to be referred to the Illicit Gains Authority and the Public Prosecution and to be prevented from traveling.
Anan was recently sent to retirement by President Mohamed Morsy in an act that was described as the sidelining of an important military figure.
Several campaigns have called for holding the military establishment accountable for its economic activities, for which the institution benefits from numerous privileges and exemptions. The military has repeatedly argued that these activities are essential for self-sufficiency.
Edited translation from Al-Masry Al-Youm