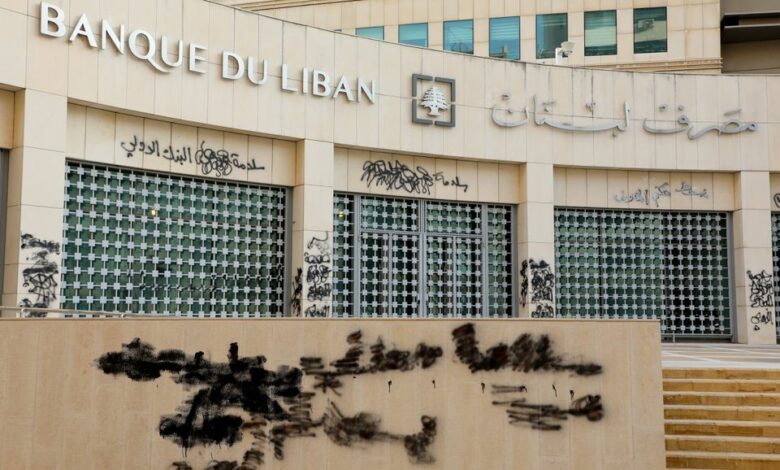 Deputy Prime Minister of the Lebanese Government Saadeh al-Shami announced on Monday "the bankruptcy of the state and the Central Bank of Lebanon."
In statements to the Saudi channel al-Arabiya, Saadeh said that the losses would be distributed to the state, the Banque du Liban, banks and depositors.
He added that there is no specific percentage in the distribution of losses.
"Unfortunately, the state is bankrupt, as is the Banque du Liban and we want to come up with a result, and the loss occurred due to policies for decades, and if we did nothing, the loss would be much greater."
Saadeh continued, "there is a fact that cannot be ignored, and we cannot live in a state of denial, and we cannot open (bank) withdrawals to all people, and I wish that if we were in a normal state."
With regard to the negotiations with the International Monetary Fund, he said: "We are in the midst of negotiations with the IMF and in daily contact with the IMF and for the first time this large mission comes and we have made great progress in the negotiations with the IMF."
Lebanon has been suffering for more than two years from a crisis that is one of the most serious economic collapses in the world in the modern era.
The collapse began in October 2019 and has thrown more than 75 percent of the country's population into poverty. The same political class blamed for the decades of corruption and mismanagement that led to the crisis did almost nothing to help Lebanon out of the crisis.
The Lebanese lira has lost more than 90 percent of its value and there are several exchange rates for hard currency, which reflects the severity of the crisis. Banks imposed informal capital controls, which deprived people of access to their savings.
Lebanon began talks last year with the International Monetary Fund, which stalled without progress amid political differences between rival groups, and then resumed the talks in January.