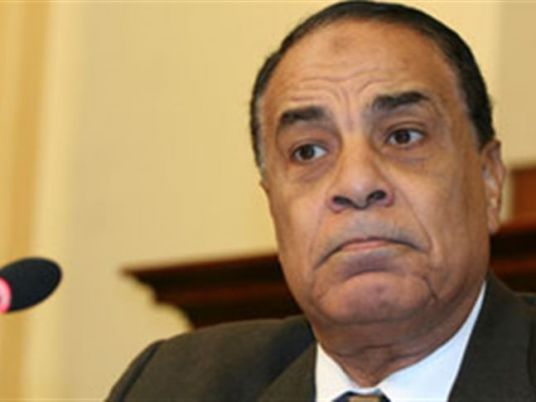 The parliamentary panel interrogating MP Kamal Ahmed for hitting MP Tawfiq Okasha with a shoe has recommended banning Ahmed from attending parliamentary sessions for nine months, parliament sources told Al-Masry Al-Youm.
The move resembles other punishments handed out to MPs for similiar actions in previous parliaments, said the sources.
They cited the case of late MP Talaat al-Sadat who raised a shoe in the face of Ahmed Ezz, as well as MP Talaat Raslan who did the same thing to late Interior Minister Zaki Badr.
Parliament will discuss the disciplinary panel's report on Monday evening to decide whether Ahmed's punishment will be approved.
Meanwhile, Ahmed said in an interview with Al-Masry Al-Youm last week that he hit Okasha for receiving the Israeli ambassador at his home — but the shoe-attack was also aimed at the Israeli Knesset, the whole Zionist Entity, the Israeli ambassador to Cairo and the Israeli Prime Minister Benjamin Netanyahu.
He added that the act represented the feelings of all Egyptian people toward Israel and those who accept normalization with Israel.
Ahmed said he was not bothered by his referral to a disciplinary panel, saying he acted in accordance with his own history and political views.
He warned that Israel is seeking to break the isolation that Arab states have imposed on it.
Former MP Tawfiq Okasha was stripped of his membership of parliament last week after openly hosting outgoing Israeli Ambassador Haim Koren at his home in February.
Okasha said that he wanted to discuss various important issues with the Israeli diplomat, including the issue of Palestine and negotiations over Ethiopia's controversial Rennaisance Dam project.
The meeting breached an unofficial boycott of Israel by Egyptian parliamentarians and provoked strong reactions from fellow MPs, media figures and members of Okasha's Daqahlia constituency.
Edited translation from Al-Masry Al-Youm