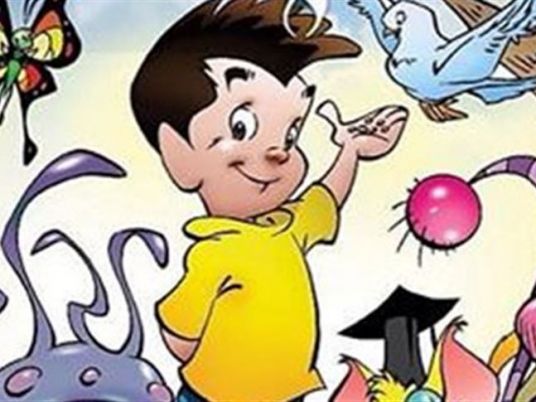 "Long Live Egypt Fund managers have provided no support for Nour magazine, despite President Abdel Fattah al-Sisi's instruction of last January for the Fund to back the magazine," said a Nour magazine cartoonist. Magazine artist Fawaz Mohamed raised the publication's complaint in a statement to al-Kahera wal Nas Channel on Friday evening.
In reponse to Mohamed's statement, the managers of Nour magazine defended their decision to take no action, stipulating that Sisi did not officially assign them to back the magazine.
The contention was sparked by a phone-in from Sisi broadcast on Kahera wal Nas channel in January, during which the president stated that the fund would back Nour magazine financially.
During the phone-in
—
his first with a TV channel
— President
Sisi promised to provide the necessary support to launch the budding children's magazine.
"We need to reach out to our kids. I will back Nour magazine and we will make sure to provide it with necessary translations," the President told presenter Ossama Kamal via phone.
"Sisi's phonecall led me to believe that he considers the magazine a unified project to help Egyptian children," at a time when Egypt is suffering from a "lack of imagination" and when "creative thought has run dry", Mohamed said.
Al-Azhar Grand Sheikh Ahmed al-Tayyeb has backed the magazine since its start, despite it not being a religious magazine, Mohamed added.
Nour magazine aims to teach Muslim children tolerance and religious moderation.
On several occasions, Sisi has reiterated the need to modernize religious discourse in the face of extremist interpretations of Islam.
Edited translation from Al-Masry Al-Youm