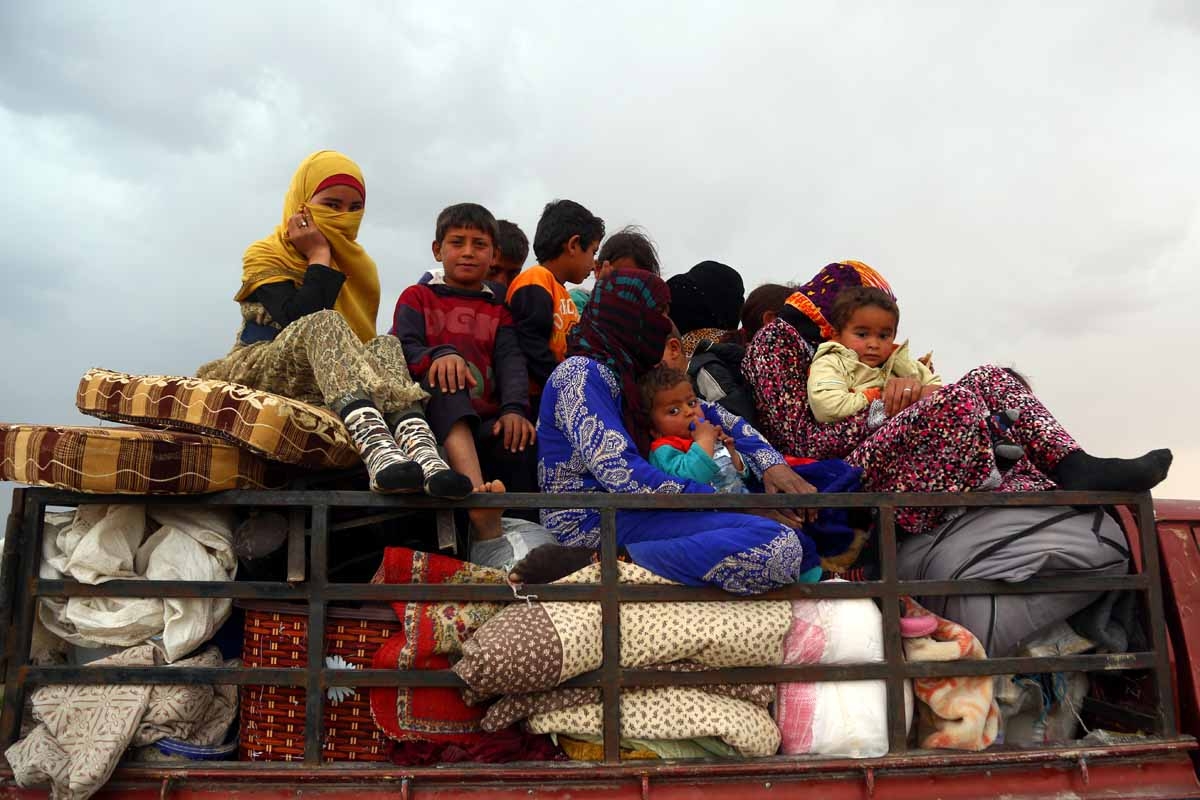 Nearly a half-million people who were displaced within Syria by the war have returned to their homes, the UN refugee agency said Friday, pointing to a "notable trend of spontaneous returns" this year.
UNHCR says aid agencies estimate that more than 440,000 internally displaced people and another 31,000 refugees who had fled abroad have returned home. The agency's spokesperson Andrej Mahecic says "this is a significant trend, and a significant number" but cautioned that this was "only a fraction" of an estimated 5 million Syrian refugees abroad.
Mahecic said those returning have gone back mostly to Aleppo, Hama, Homs, Damascus and other governorates, mainly to seek out family members, check on property or benefit from "a real or perceived improvement in security conditions."
In comments to the UN Security Council this week, the UN Envoy for Syria Staffan de Mistura noted a recent decline in overall violence in Syria.
Mahecic said international diplomatic efforts in Switzerland and Kazakhstan to help bring peace to Syria after more than 6 years of war had provided hope to some displaced Syrians, but added it would be "premature" to link the peace efforts to the recent returns.
"The decisions are very individual and based on people's own perceptions of the situation in their areas of origin," he said in an email.
Kevin Kennedy, the UN regional humanitarian coordinator for the Syria crisis, stressed that the Syrian people "remain in grave difficulty," with just under 14 million of the 18 million people in the country in need of some form of humanitarian assistance.
"That's 70-75 percent of the population," he said.
Over one-third of Syria's people are displaced within the country, some forced to move many times, while about 5 million Syrians have fled mainly to Turkey, Jordan and Lebanon, Kennedy told reporters at the UN headquarters in New York.
He said 4.5 million people in besieged or hard-to-reach areas "are in the most desperate need" of aid.
Both Kennedy and UN Humanitarian Chief Stephen O'Brien criticized the difficulty in getting food and medicine to the needy. O'Brien told the UN Security Council on Thursday that "although the most egregious bureaucratic restrictions are from the government of Syria, we are increasingly seeing other groups operating in non-government controlled areas also implementing procedures that slow or impinge upon humanitarian principles."
O'Brien said local agreements have led to two besieged areas being removed from the UN list — Madaya and the al-Waer district of Homs.
There are now 11 besieged locations with a total population of 540,000 — compared to almost 975,000 besieged people last November, he said.
O'Brien cautioned that while these local agreements often mean increased freedom of movement "they usually also include the relocation of those who fear reprisal or conscription, often to areas where they face serious security and protection concerns."