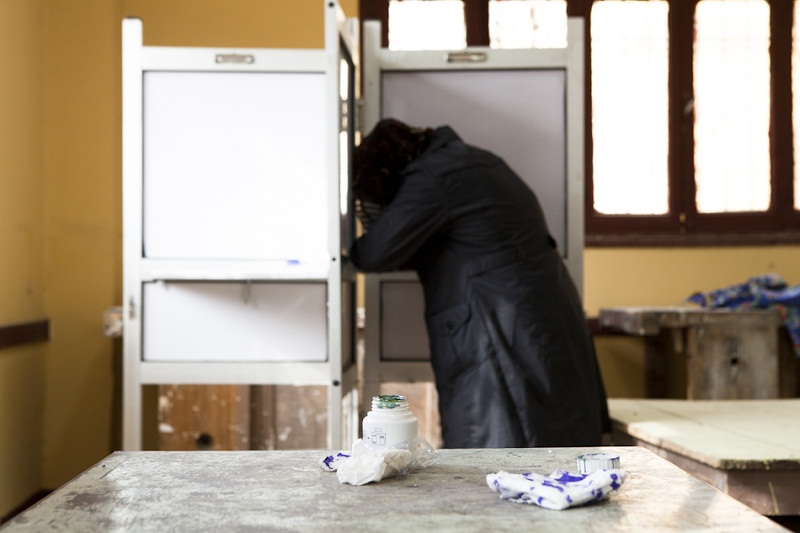 The moderate Islamist Wasat and Hadara Parites announced a coalition Wednesday ahead of upcoming parliamentary polls.
The parties said they aim to "resume the national struggle and resist attempts to hinder the establishment of Egypt's constitutional institutions."
During a press conference, the two parties said they remain committed to compromise and peace "which raises the interests of the nation above politics, establishes strong ties with other parties and rejects treason and blasphemy."
The statement concluded saying, "In the spirit of our revolution, we will stand for elections to restore rights of the martyrs."
Wasat Party Chairman Abul El Mady said the alliance will back candidates in every constituency.
In statements published on the Wasat Party's website Tuesday, spokesperson Amr Farouq said Wasat and Hadar worked well together during the last elections and the creation of the new Constitution, which was ratified in December.
Wasat won 10 seats in the previous lower house polls, while Hadara won one seat. The People's Assembly was disbanded in June 2012 due to violations of elections law.
Meanwhile, ONA news agency quoted leading sources from the Construction and Development Party, the political arm of Jama'a al-Islamiya, saying it wouldf announce a new Islamist alliance within the next 48 hours.
The sources revealed that the new alliance, in addition to their party, will comprise several Islamist political forces that could include the Watan, Asala, Raya, Islah Party and Shaab Parties as well as other revolutionary groups.
The same sources added that the alliance will compete with the Salafi Nour Party and the Muslim Brotherhood's Freedom and Justice Party for individual seats.
The Construction and Development Party won 13 seats in the last parliamentary elections, while Asala had three and Islah only won one.
The FJP and Nour dominated, winning 64 percent of the People's Assembly, now known as the House of Representatives.