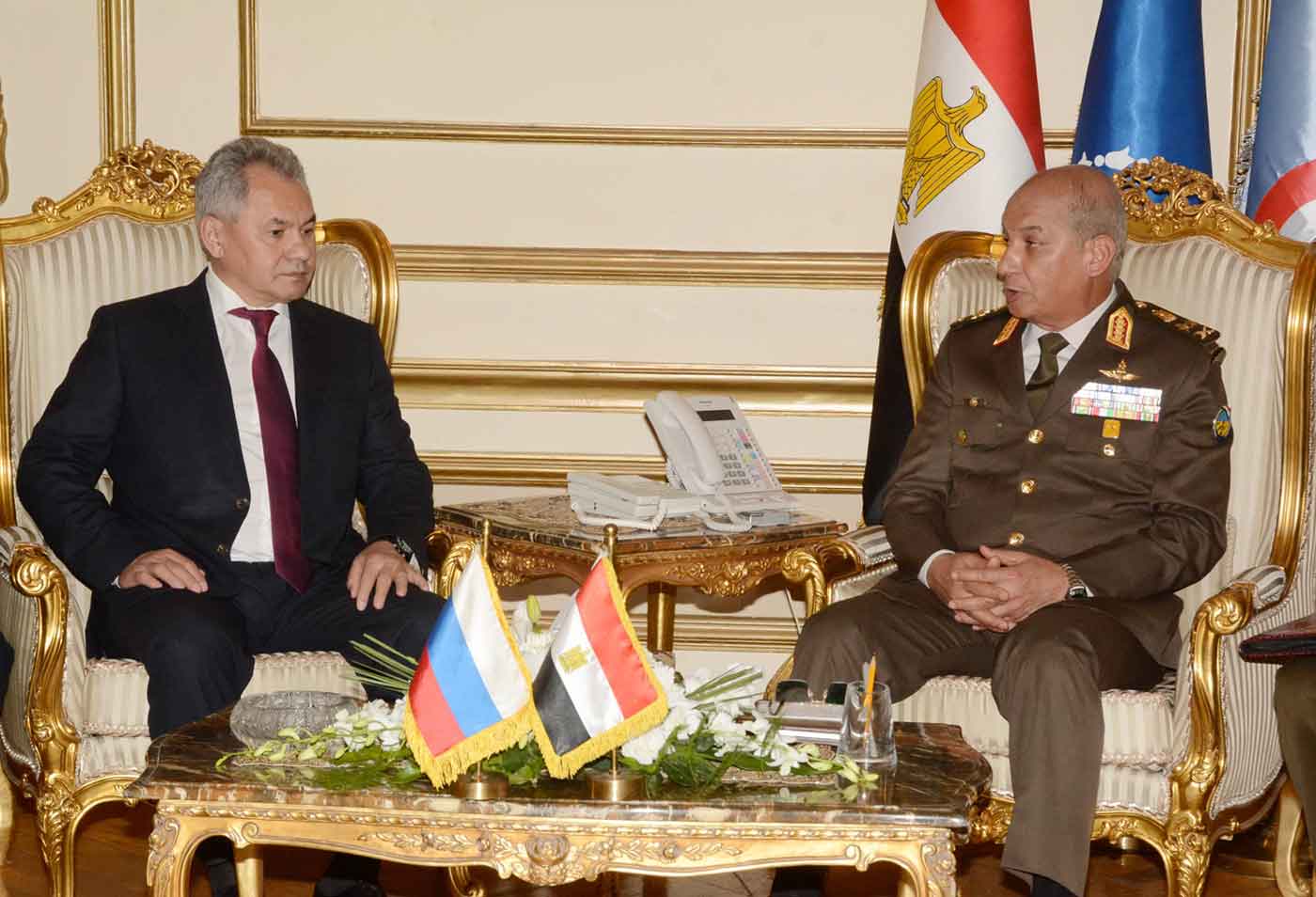 Egypt's Minister of Defense and Military Production Mohamed Zaki on Tuesday welcomed his Russian counterpart Sergey Shoygu, and his accompanying delegation currently visiting Egypt to attend the sixth meeting of the Egyptian-Russian Joint Military Cooperation Committee.
Russia's Minister of Defense stressed his country's keenness to strengthen aspects of cooperation with Egypt, given that it is a pivotal country in the region.
He praised Egypt's prominent role in combating terrorism and supporting security and stability efforts in the region.
Zaki stressed Egypt's pride in its long-standing relations with the Russian Federation, as well as the keenness of the armed forces to increase cooperation and partnership in various military and security fields.
The military spokesperson for the Egyptian Armed Forces, Tamer al-Refai, said in a Facebook statement that the meeting discussed enhancing cooperation in light of good relations between the two countries, as well as exchanging views on developments in regional and international levels, and their impact on security and stability within the Middle East.
The two ministers also presided over the meetings of the Egyptian-Russian Joint Military Cooperation Committee, which discussed issues related to enhancing cooperation in the fields of defense, security and transferring expertise and joint training between armed force of both countries.
The meeting was attended by Chief of Staff of the Armed Forces Mohamed Farid, commanders of the main branches and leaders of the armed forces of both countries, and the Russian military attaché in Cairo.
At the end of the closing session, the two ministers signed the minutes of the Military Cooperation Committee.
Edited translation from Al-Masry Al-Youm