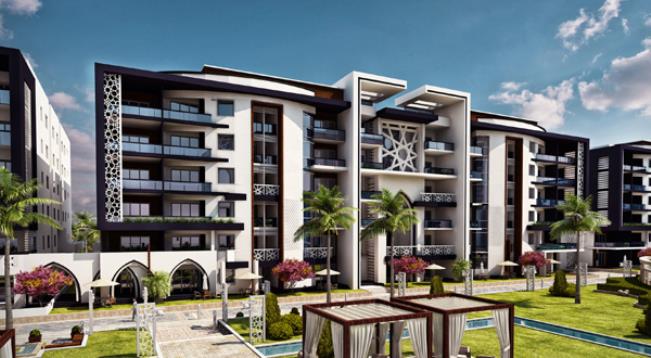 Real estate giant Savills released a report examining Greater Cairo's real estate market, which includes an in-depth analysis of residential, offices, and retail sectors.
During a press conference announcing the Savills Egypt Property Report, head of the company's Egypt branch Catesby Langer-Paget said: "Marking our third year in Egypt, this report will be the first of many, as this industry continues to thrive and develop."
According to Langer-Paget, Egyptian economic expansion will moderate to around 4.5 percent between 2021 and 2022, but, starting 2023, GDP growth is likely to return to its pre-pandemic rates of above 5.5 percent.
He continued: "We can very much see the impact of Egypt's economic expansion on the real estate market, as the market is maintaining its position and is regarded as an attractive investment. Also, one should note that the decrease of interest rates in the market is positioning real estate assets as the safe haven for investments across the country, driving demand for local investors, Egyptian expatriates as well as foreign investors."
Operations head Sherine Badreldine added that the market has noted consistent and even increased demand, especially in Cairo's residential market, where the current residential stock is 7.1 million units.
She said that moreover, due to the Egyptian government's expansion plan and Egyptian New Urban Communities Authority (NUCA), private developers are building large mix-use developments in both West and New Cairo.
"The same applies for the office market: the demand for office space remains strong and is gradually increasing on an annual basis across Greater Cairo. There has been a steady growth in the number of foreign corporations recently establishing their operations in the city or expanding their footprint," she said.
Finally, Zeinab Adel, Head of Strategic Consultancy at Savills explained: "The upcoming years will continue to witness an increase in residential demand driven by population growth. For the office market, the demand for office space remains strong, nonetheless, patterns of supply and demand within the key office hubs are changing. With a current office supply stock of 1.7 million sqm (end of 2020), developers are preferring to move away from Downtown Cairo and Giza towards mixed-use organized office parks, that offer a variety of amenities and sufficient parking space in Sheikh Zayed City and New Cairo."
Adel concluded that the report also linked the change in the retail sector to the change in demographics due to a growing and affluent Egyptian middle-class youth.
This shift has been more prevalent in the last few years, especially in 2019, with the significant increase in the city's retail gross leasable area (GLA) with the handover of Mall of Egypt and Almaza City Centre, in addition to retail strips in New Cairo and the expansion of Cairo Festival City.
Savills is a global real estate services provider listed on the London Stock Exchange that opened offices in Egypt in 2019.