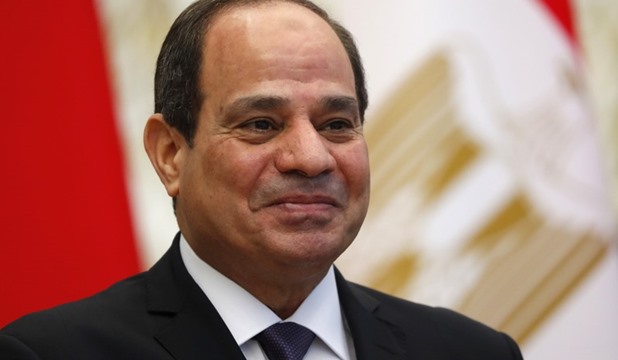 President Abdel Fattah El Sisi witnessed Thursday, 9-2-2023, a ceremony for opening the second stage of the Silo Foods Industries city in Sadat City in Menofiya governorate.
The ceremony started with reciting some verses of Quran.
The president was received upon arrival by Prime Minister Moustafa Madbouli, Defense Minister Mohamed Zaki and a number of ministers and top officials.
Silo Foods – an affiliate to the National Service Projects Organization (NSPO) of the Armed Forces – is considered the sole and the first food industries city in the Middle East.
The second stage includes establishing a factory for dairy, biscuits, halva and tahina products in addition to a printing complex and a central lab to secure people's needs in the local market and export products abroad to secure hard currency.
The second stage is meant also to develop the school nutrition system.
President Sisi necessitated not to offense any of the brotherly countries, criticizing what he termed as "unsuitable" the news on the social media or some articles tackling Egypt's relations with Saudi Arabia or any other country.
Sisi asserted the state's keenness on maintaining its foreign relations approach, asserting Egypt is in good terms with all parties.
Sisi said that even in Egypt's dispute with Ethiopia on Renaissance Dam, the state did not issue any offensive statements or make any offensive actions.
Any statement will be announced officially, he said addressing media men who have blogs on the social media.
Sisi asserted that the National Service Projects Organization (NSPO) abides by the just competitiveness rules as its companies pay all state dues, including water and electricity bills as well as taxes.
He said that the government announced on Wednesday listing a number of government companies in the bourse, including two NSPO firms.
He added that the government is ready to list more companies in the bourse or engage in partnership with the private sector.
Sisi urged increasing the number of students benefiting from the school nutrition project and boost production in this respect.
A documentary film featuring the second stage of Silo Foods City was screened. The film shed light on the stages of wheat cultivation in Egypt
MENA