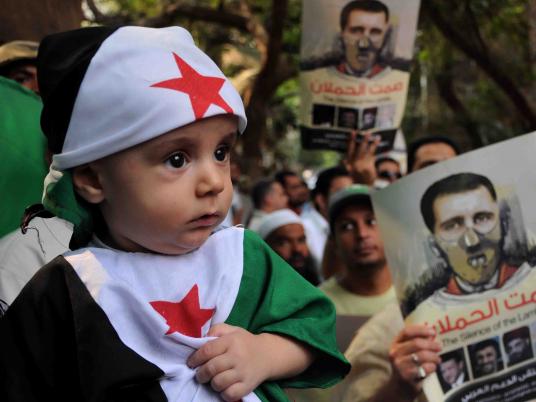 Members of the second Freedom Convoy, an operation that carries aid to Syrians suffering under the government crackdown, are ready to sacrifice their lives if the group is again prevented from entering the country, spokesperson for the convoy Moayed Skaif said.
Syrian authorities denied the first Freedom Convoy, which left Turkey on 12 January, entrance into the country. Skaif said a second planned convoy will launch from the Turkish city of Gazi by mid-March.
After being denied entry, participants in the first convoy staged a six-day sit-in near the Syrian-Turkish border in protest.
"We've been working in full swing preparing this time for achieving the convoy's objectives," Skaif told Al-Masry Al-Youm on Monday. "We will not let Assad's troops prevent us from entering, even if this requires sacrificing our lives."
Aid convoys that carry badly needed food and medicine to Syria are even more necessary due to the blockade that has been imposed by the regime, he added.
"The aim of these convoys is providing revolutionaries and civilians with aid and not arms and explosives to resist injustice," he said.
Skaif, who is a Syrian national living in Qatar, said that participants will not step back down if told they cannot enter. He called on members of Parliament, charity and rights organizations to take part in the convoy.
Activists formed the first convoy in January following calls on Facebook to help the Syrian people.
Translated from Al-Masry Al-Youm