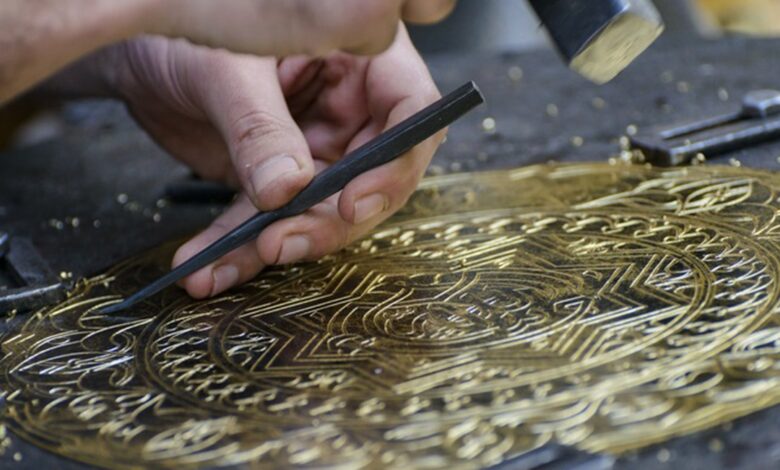 The Medium, Small and Micro Enterprise Development Agency is organizing for the fourth year in a row the "Turathna" (Our Heritage) exhibition for handicrafts, from October 9 to 15, in Cairo, the CEO of the agency Nevine Gamei confirmed.
Holding the exhibition for the fourth year in a row reflects the government's direct interest in the medium, small and micro enterprises sector, and its aim to combine the efforts of the concerned authorities in the state to provide various aspects of financial support, technical and marketing services for these projects, Gamei said.
Gamei added in a press statement on Monday that the government's keenness to hold the exhibition annually aims to support crafts sector workers, promote ancient artistic heritage, and consolidate everything that expresses the Egyptian identity.
The 'Turathna" exhibition is the largest organized exhibition in Egypt, specialized in heritage products and handicrafts, which represents a forum for creators, craftsmen and artists from different Arab countries, eager every year to participate in pavilions that illustrate their artistic and cultural heritage.
She pointed out that many Arab countries are taking part this year in the exhibition.
More than a thousand exhibitors from all governorates of Egypt will participate in the exhibition, to display artistic products of more than thirty heritage art for which Egypt was famous throughout its history.
The Medium, Small and Micro Enterprise Development Agency is allocating a full pavilion at the exhibition to introduce its various services to youth and exhibition visitors.
It will also provide aspects of financing, training and marketing for new or existing projects, and to display dozens of indicative feasibility studies in many industrial, agricultural and service fields to encourage citizens to entrepreneurship and identify investment fields.