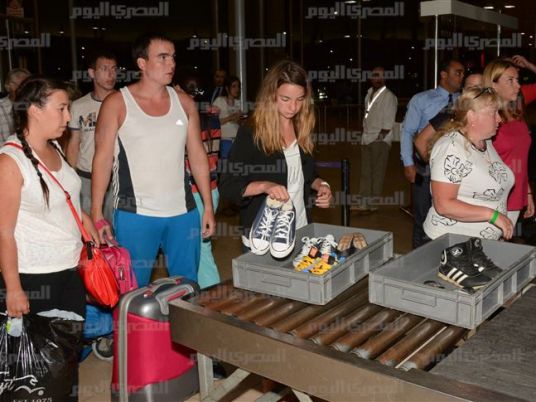 The number of international tourists to the Middle East and North Africa will triple to 195 million in 2030 despite concerns over security, the head of the United Nations tourism body said on Thursday.
The region's tourism sector – a key source of jobs and foreign currency – has repeatedly bounced back after attacks by extremists that frightened off visitors, said Taleb Rifai, secretary-general of the UN World Tourism Organization.
"The story of tourism in the Middle East is a story of mixed description. It is a success story without doubt. Today we have over 60 million international visitors coming to the Middle East. This is a growth that has tripled in less than 10 years," he added at the Madrid international tourism fair Fitur.
"Our long-term forecast for 2030 is that the Middle East and North Africa will receive 195 million international tourists. That is triple the amount that we receive now," he said.
International tourism arrivals in the Middle East grew for the third consecutive year in 2015, expanding by 3.0 percent, but were down by 8.0 percent in North Africa in large part due to deadly attacks in Tunisia.
The number of international visitors to Tunisia – which was shaken by an attack on the Bardo museum in Tunis followed by one in the resort of Sousse that killed 59 tourists – fell to 5.2 million last year from 7.2 million in 2014.
But Rifai, a former Jordanian tourism minister, pointed to the example of Egypt which has repeatedly managed to rebuild confidence and revive tourist numbers after attacks, most vividly after the massacre of tourists by extremists in Luxor in 1997 in which over 60 people were killed.
Egypt suffered a slump in visitors last year following the crash of a Russian airliner on October 31 over the Sinai peninsula that killed all those on board.
The Islamic State group said it downed the plane a bomb smuggled on board at the airport of Red Sea resort of Sharm el-Sheikh airport.
Some major tourist operators have suspended packages to the region.