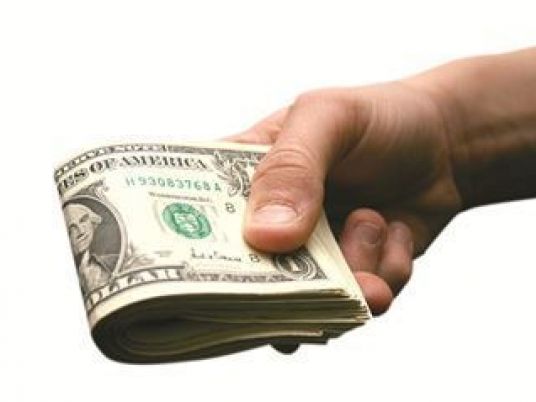 Money transfers from Egypt to China via Western Union have been curbed in recent weeks to stop importers bypassing capital controls in place at Egyptian banks to manage a dollar shortage, banking and Western Union sources in Egypt said.
The restriction is the latest measure taken in Egypt, which relies heavily on imports, to tackle a shortfall in hard currency needed to finance its purchases.
The central bank has rationed dollars, giving priority to the import of essential goods over luxuries.
To prevent importers from sourcing their dollar needs on the black market, the central bank has limited the amount of dollars companies are allowed to deposit in banks to $50,000 a month, making it harder to open letters of credit and clear cargoes.
That has driven some importers to pay for purchases of cheap consumer goods from China via Western Union, a money wiring service typically used by low-wage expatriate workers in Egypt to remit salaries to their home countries.
Two banking sources and two Western Union sources in Egypt said on Tuesday that a client could now transfer no more than $3,000 a day from Egypt to China via Western Union, down from a previous limit around $7,000.
Calls to Western Union's head office in Egypt went unanswered. Western Union in Egypt transfers funds through the Arab African International Bank and Bank of Alexandria.
"There was an agreement with both banks and the company to lower the limit of daily dollar transfers to China to $3,000 instead of around $7,000 with the aim of lowering the arbitrary imports to Egypt," one of the banking sources said.
"It is in the interest of the banks to transfer funds and benefit from the commission but they discovered that the transfers to China were made to import products and weren't regular transfers."
The limit to transfer through Western Union from Egypt to any other country is still around $7,000, the source added.