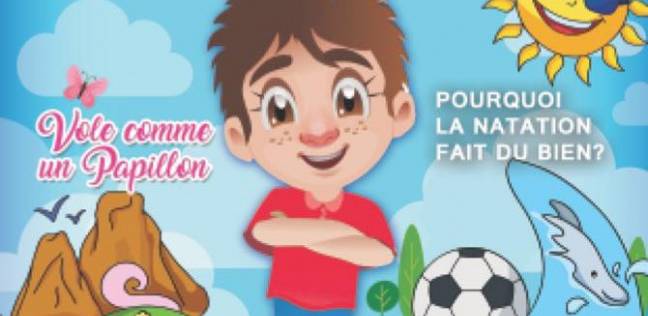 French speakers in Egypt can sometimes feel like fish out of a bowl. Few understand their language, discipline or even their culture. While most of the middle class can at least skirt through English, the moment you start to speak French, most Egyptians would just stare at you like you came from Hogwarts. In fact, some might even know Harry Potter expressions better than French.
Not only that, but Egyptian French-speakers usually have a problem finding books or magazines to read. If you head to any bookstore, you'll find thousands of books that cater to both English and Arabic readers, but to find a book in French you'd have to go somewhere I honestly don't know.
However, one woman decided to go on a quest to change that. Eman Adel, a francophone who suffered from Egyptian French-Speakers Syndrome decided to create the first Egyptian French-language magazine for children ever.
"I got really tired of not finding anything to read as a French speaker. So I thought, why not create my own magazine?," she tells Egypt Independent.
"I got a team of editors and writers, and we sat down for a plan."
The magazine follows the adventures of a 10-year-old boy called Wiki through a section called "Wiki's stories". The children get to experience a lot of situations with him and go to different places. However, Wiki also tries to add substance to its content. So firstly, it encourages children to write their own stories while also giving them a chance to be published in the magazine.
"A lot of the ideas we get are very creative," Eman says.
The final "Wiki" section is a monthly theme, where children get to learn about a certain topic.
"In October we had the October War theme. So children got to learn about this historical incident. They get to appreciate our history,"  Eman goes on to say.
While the magazine creates a niche for francophone children, Eman has a bigger goal in mind; "We want to encourage children in general to read. In the world of technology and Ipads, they don't get such a privilege."
However, Eman stresses that parents need to encourage their children to read.
Next month, the fifth issue of "Wiki" will be published and with that, the hope remains to see more children reading in different and diverse languages.