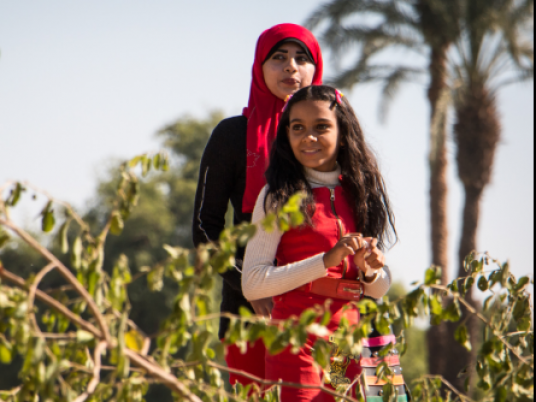 Egyptian social organizations, Plan International and the Misr Foundation, marked the International Day of Violence for Eliminating Violence Against Women on Monday with a discussion on one of the most common forms of violence against women in the country: female genital mutilation (FGM).
On the one-year anniversary of campaigns imposing harsher penalties on those conducting female genital mutilation (FGM), Plan International, a global development agency operating in Egypt, held a round table discussion on 'challenges and difficulties of implementation', in which they discussed political and legislative mechanisms to tackle FGM.
Ant Hassan, the campaign coordinator for the Misr Foundation's 'inti al'aham' campaign – translating to 'you are more important' – believes the Egyptian community considers FGM to be a ritual purifying women. But Hassan warned that it is a traumatizing event with lasting negative effects for women.
Meanwhile, the coordinator for the Social Gender Program, Rabab al-Gazar, revealed a shocking statistic that 74 percent of women in Egypt have experienced FGM, and 90 percent of physicians have performed the surgery.
Gazar then warned that anti-FGM laws enforce a harsh penalty on physicians perform the surgery, with a prison sentence for those found guilty, as well as removal from the Doctors' Syndicate.
Acknowledging limitations of the law alone as a means to tackle FGM, Gazar urged the Ministry of Health to raise awareness among citizens and to highlight the dangers of FGM, as well increase accountability of violating physicians.
She also called for religious discourse – through Friday sermons and church courses – to help tackle the practice of FGM.
Edited translation from Al-Masry Al-Youm