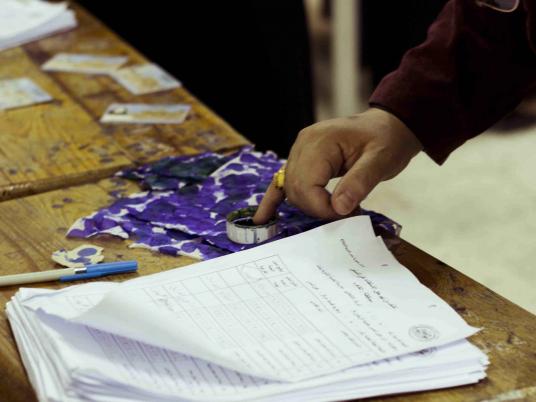 There will be enough judges to supervise the second round of the constitutional referendum on Saturday, High Judicial Elections Commission member Abdel Rahman Bahloul said Wednesday.
He said five judges on the State Council's board confirmed that they would supervise the poll on the controversial draft constitution.
"As for the prosecutors, they announced that they would not take part last time, but many of them did," he said.
He added that 600 Cairo Court of Appeals judges also said they would participate.
While there have been reports that HJEC Secretary General Zaghloul al-Balshy would not supervise the poll for health reasons, Bahloul said the committee has not been informed of this. However, "it would not make a difference," he said, as there are other judges who could fulfill his duties.
The committee has replied to complaints about irregularities in the first round, Bahloul said, and would reply to the rest of the complaints after the second round.
Fifty-seven percent of voters approved the draft constitution and 43 percent rejected it in the first round last Saturday, in which ten of Egypt's 27 governorates voted.
Human rights organizations have alleged that supervisors at many polling stations were not members of the judiciary, which the HJEC denied during a press conference on Tuesday.
Edited translation from Al-Masry Al-Youm